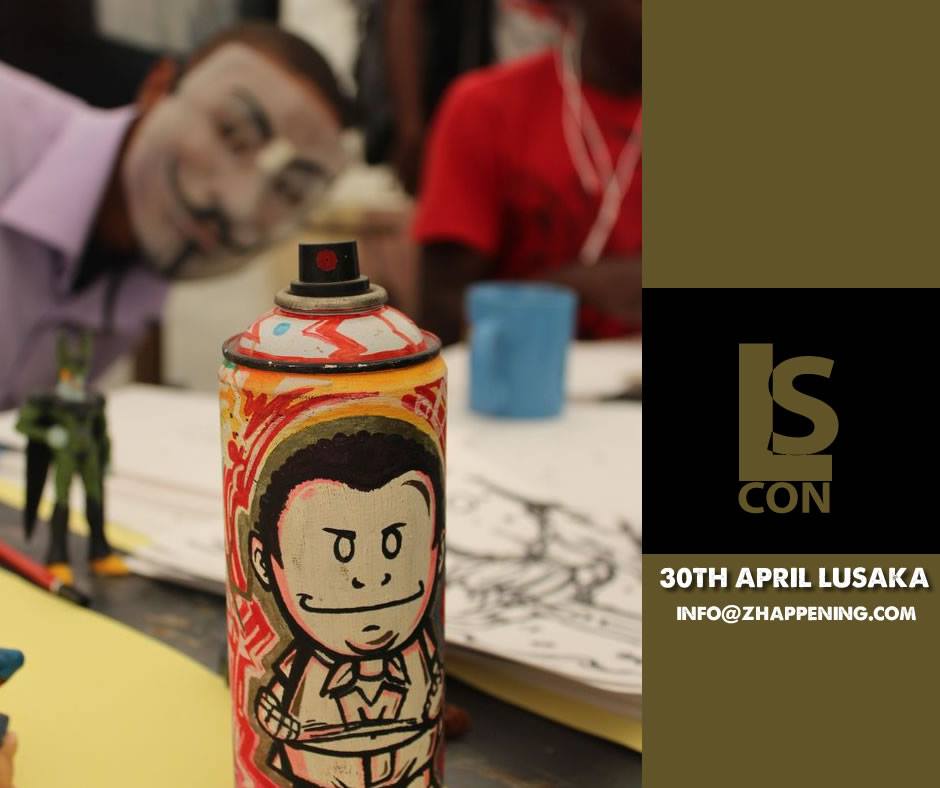 LsCon is a spectacle that brings together lovers of comic books, anime, video games, movies, global pop culture and visual arts. LsCon, short for Lusaka Comicon, is a community based convention that not only entertains lovers of the culture, but educates people and promotes local and urban art. There are a number of talented Zambians we do not hear about and the event is a chance for some of these artists and art enthusiasts to meet and share their work as well as share ideas.
The first ever LsCon was held in 2015 . One of the organizers had this to say ; "LsCon 2015 went surprisingly very well. It being a family event, we had people of all ages come and enjoy what the event had to offer. The feedback was positive and encouraging too. This year we are not going to change too much, but rather improve on everything that we had last year. We will also have some surprises to give away to the best costumes, most accurate, as well as best improvisations. It wont be a competition because we want everyone to just have fun in their costumes but we will have some special gifts for the costumes that stand out."
There will be lots of fun stuff to do as well as some educational materials on art, a short art class that will earn you more free art classes with The Art Shop at Ababa House. There will also be great music, art gallery and fun games.
Among other things, people can expect are ;
Video Games

 Costumes (Cosplay)

 Great Food · Live Music Performances · Art displays and Sale · Animation and movie screenings · Trivia(Movies/series/video game & Japanese Anime)

Comic books and more
Cosplay is a play on the words Costume Play. Cosplayers wear costumes and fashion accessories to represent a specific character from their favorite TV shows, Movies, Cartoons, Japanese anime or Video Games.
 Below are some pictures of last years event :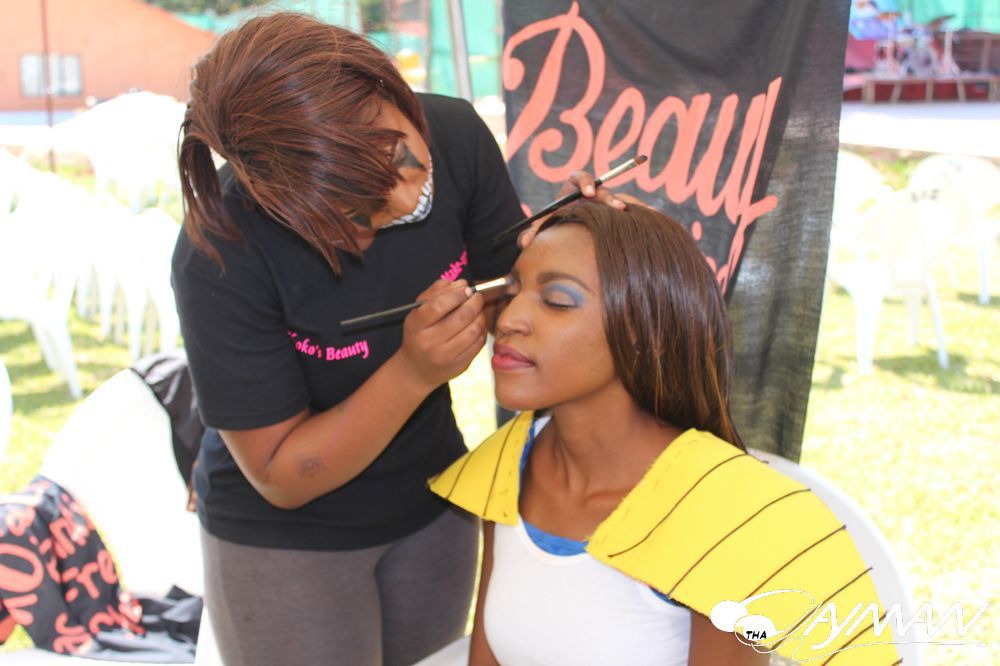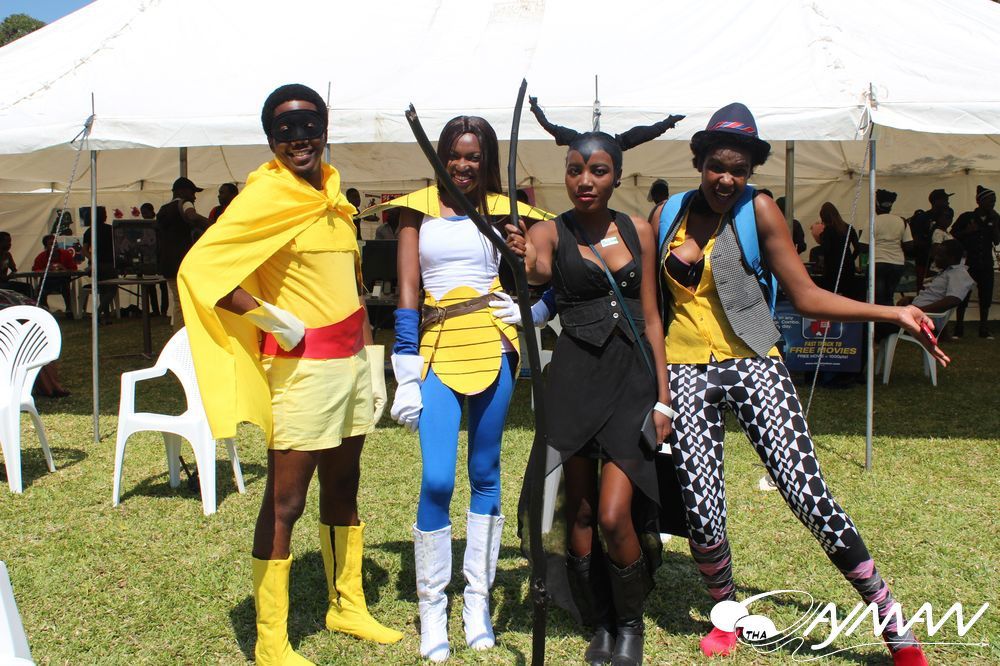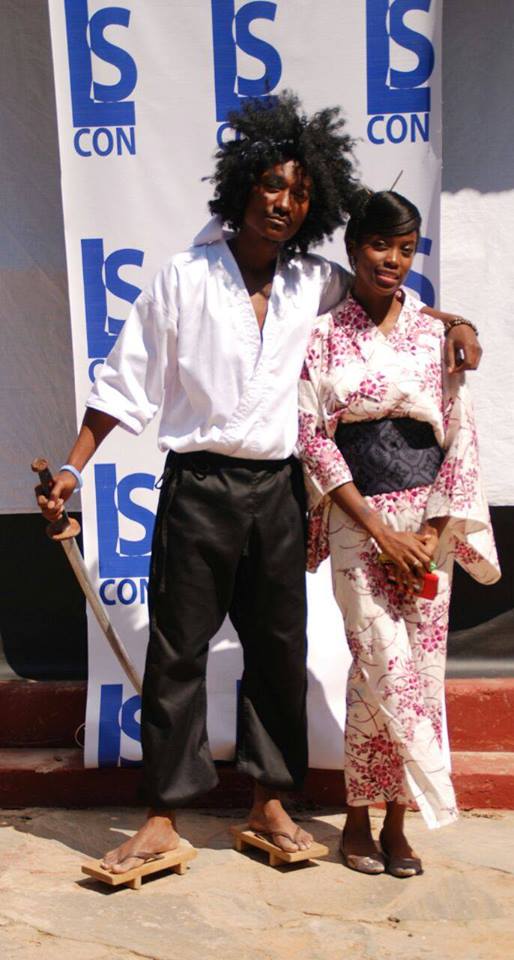 (All photos courtesy of thajayman.com)
POW! BIFF! BOOM! Lusaka Comicon is on 30th April! Movies, Anime, Comics,Video Games, Art, Costumes & Cosplay and all that pop cultural stuff you love in Zambia + the world!
Come to Paark Xtreme in Longacres, No. 24 Ngumbo Road on 30th April for the most fun you'll have this year!.  Anyone seeking more info or booth space can call 0966390899 or email [email protected]
Find out more about the 2016 Lscon on social media:
Facebook: Lscon
Twitter: @Lscon
BY KAPA187
[Read 37 times, 1 reads today]