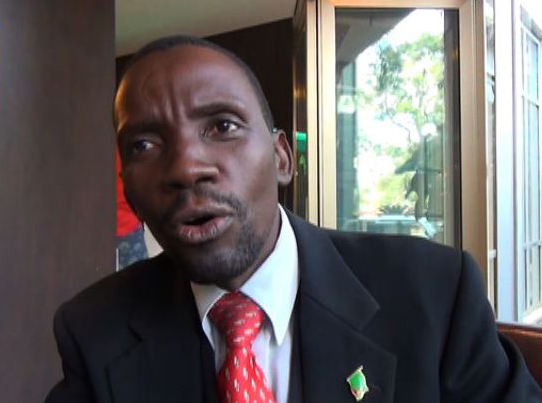 Electoral Expert McDonald Chipenzi says the PF Government must apologize to Zambians for failing to enact the Access to Information Bill.
Last week, Information Minister Chishimba Kambwili announced that Government will not table the Access to Information Bill due to what he termed as unprofessional conduct of some media houses.
But Mr Chipenzi said the PF Government must apologise for wasting time and resources globetrotting and workshopping in the pretext of drawing lessons from other countries on the implementation of the Access to Information laws and yet officials were just enriching themselves.
He said Zambians should make access to information a campaign issue and ensure that the government to be birthed after the August 11, 2016 General Elections does not also offer promissory note but enact the law.
"The failure by the PF government to enact the Access to Information law in the last five years of its rein, punctuated with unfilled promises, is a demonstration of lack of commitment to accountability and transparency in the management and administration of national, public and electoral affairs," Mr Chipenzi said.
He said the procrastination exhibited in the five years on the enactment of this law has further exposed government's deceit and inconsistent on the bill which he said has just been gathering dust at the Ministry of Information.
"For five years, the PF government has been making promissory notes on the enactment of this law to the people of Zambia but no practicable steps were undertaken, a phenomenon synonymous to this government," Mr Chipenzi said.
"This piece of legislation would have been very instrumental in curbing corruption not only in the public service but in the electoral process too which later lead to prudent management of public resources and effective crusade against corruption."
Mr Chipenzi said "it is unfortunate that this failure comes when corruption is on the rise and Zambia joins the rest of the world commemorating World Freedom Day and one wonders what government will tell the nation and the media fraternity on why it has failed to enact this law."
He said Zambians now should seriously reflect on the type of government they desire to have and the type of people to elect in national leadership to avoid deceit contaminate the political process in the country.