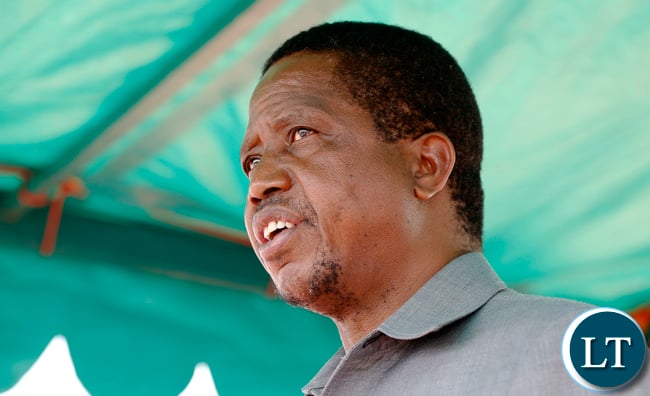 President Edgar Lungu says people who are not ready for the August 11 General Election should withdraw from the race instead of accusing the Electoral Commission of Zambia-ECZ- of planning to rig the poll.
The President says government will protect the integrity of the ECZ because it is among the best electoral bodies in Southern Africa and the continent.
And President Lungu has declared that the PF is ready for the election.
The President was speaking this morning on arrival at Harry Mwaanga Nkumbula International Airport in Livingstone for the official opening of the World Farmers' Organisation General Assembly.
President Lungu assured PF members who welcomed him at the airport that the ruling party is stronger now than ever before.
He said some opposition parties are accusing the ECZ of planning to rig the August 11 election as an excuse for losing because the message is clear that they will lose to the PF.
President Lungu said the opposition missed the opportunity to dislodge the PF from power in the 2015 Presidential election.
The President also said he is happy that Zambians including some opposition parties have embraced the 'One Zambia One Nation' slogan and encouraged everyone in the country to preach peace, love and unity.
And Southern Province Minister Nathanial Mubukwanu informed the President that the region is peaceful except for an outbreak of Cholera in Monze and Mazabuka districts.
Mr. Mubukwanu said the government may consider to temporarily ban fish trading as a way of curbing cholera because the disease is spreading from fishing camps in the affected districts.