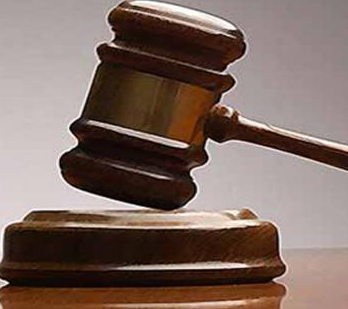 A 29–YEAR OLD woman of Lusaka has narrated in the Chawama Local Court how she fought her husband after he came home with shaved pubic hair.
This is in a case which Joseph Mwansa, 38, of Chawama Township sued his wife Rosemary Nyirongo, 29, of the same Township for divorce. ?The couple got married in 2007 and together they have one child. Bride price was paid.
Mwansa told the court that problems in their marriage started in January 2015 when his wife started working as a sales assistant in 'SPAR' and that it was during this time when Rosemary started depriving him conjugal rights.
He alleged that in August 2015 last year, Rosemary out of the blues presented him with a divorce summon, a matter that was resolved by elders. ?"I became curious over her weird behaviour, and after doing my investigations; I discovered that she had a boyfriend at her work place who is a Store manager.
"My wife your honour has troubled me for a long time and this is getting out of hands. I even complained to our church pastor concerning our marriage. ?And when asked by the Court the last time they made love, Mwansa said he could not remember because his wife develops moods every time he starts making advancements. ?"Sometimes she would get a bible and start praying and only to return to bed after midnight," he alleged.
Rosemary however, told the court that her husband was telling lies adding that she was a faithful woman. ?"Last time, he came home with his pubic hair shaved. I tell you we fought and since then I stopped trusting him. That is the more reason why I started starving him sex
"Our hearts seem to be living in separate worlds, so no matter how much the court can insist to unity us, nothing will work out or else we will end up killing each other," she said.
Passing judgment, Magistrate Ganston Kalala sitting with Magistrate Mubukwanu Matakala upheld claim for divorce. "Marriage is a voluntary union and the court can't force people to leave together if they had decided not to," Said Kalala.
He granted the couple divorce ordering Mulonga to compensate Chama K5000 by monthly installments of K250 and K350 per month for child maintenance. Property acquired together to be shared equally.
[Read 488 times, 1 reads today]