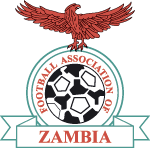 Mufulira Blackpool secretary Patson Ngoma has refused to blame inexperience for his side poor start to the 2016 FAZ Super Division season.
Win less promoted Blackpool are bottom of the 18-team league table with six points from 13 games.
Several stakeholders at Blackpool including interim coach Glad Kilambe have attributed the team's low display in the league to inexperience.
But defiant Ngoma said the current Blackpool squad is good though it must up its game.
"We may not say our players are inexperience but they just need to put in much in training. It is all about the tactical discipline that we should put in place," he said.
Ngoma is uncertain whether Blackpool will recruit players during the mid-season transfer window.
"It is every team's wish to recruit players but what I know is that we have to do with what we have because if you improve on what you have, you will have a better team," he said.
Blackpool are heavily relying on players who helped the club to win promotion to the top flight league last season.
[Read 7 times, 1 reads today]