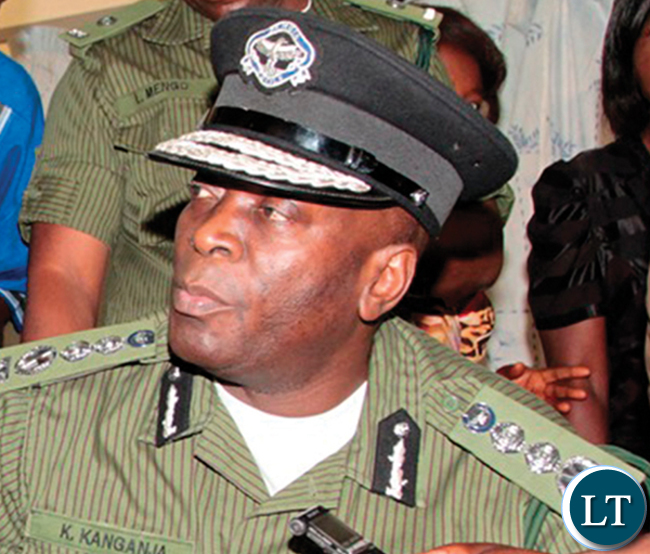 INSPECTOR General (IG) of Police Kakoma Kanganja has said that the General security situation in the country is calm and peaceful.
Kanganja said that the Zambia Police will continue to maintain law and order to sustain the peace that the country has been enjoying and that police officers are still on the ground conducting patrols and ensuring that members of the public continue conducting their daily activities without any fear or intimidation.
"We however received some reports of post election violence being perpetrated in some parts of Southern province," the IG said.
"We are therefore warning all those who would want to take the law into their own hands to stop forthwith or face the wrath of the law."
The Inspector general said that the police service was also concerned with sentiments of hate speech being peddled through various media fora.
"As a principal law enforcement agency mandated to maintain law and order in the country, we are calling upon all media houses to desist from reporting or publishing false rumours or unverified information that has potential to cause alarm or that is inciting violence in nature," Mr Kanganja said.
The IG has also categorically stated that the police will not condone any acts of lawlessness during this period and thereafter.
"To those that would like to celebrate, we urge them to conduct their celebrations within the confines of the law," Mr Kanganja said.
"Equally those that would like to express their grievances should air them within the confines of the law."
He said that the country has been known to be a beacon of peace therefore urged all Zambians to be tolerant and coexist regardless of their political affiliation as enshrined in the Zambian Constitution.
"To end this, the police would like to assure all Zambians of their safety from any harm and that they should go about their daily activities normally," said Mr Kanganja.
[Read 128 times, 1 reads today]