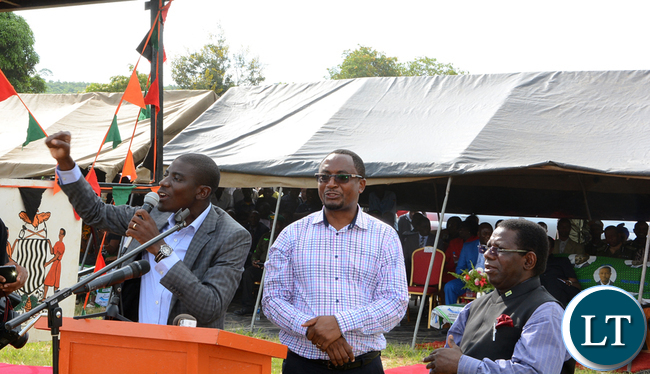 Losing PF candidate in the Itezhi-Tezhi parliamentary elections Greyford Monde has petitioned his seat in the Lusaka High Court on grounds that the opposition UPND winner Herbert Shabula employed rigging schemes in the just ended elections.
Mr Monde disclosed that he had successfully filed in his petition for the Itezhi-Tezhi seat which was scooped by Mr Shabula, adding that the UPND candidate had employed schemes that rendered the elections unfair.
He explained that most of the ruling party supporters in the constituency did not exercise their voting right because they were afraid of UPND attacks.
Mr Monde said that the elections in Itezhi-Tezhi were not fair and that he had petitioned because he was ready to expose schemes of malpractice the opposition candidate used.
"We have successfully petitioned the parliamentary elections for the Itezhi-Tezhi seat which was won by UPND candidate Herbert Shabula. We petitioned on grounds that UPND had employed schemes which led to the election being unfair.
They beat up our supporters just before and during the voting day. Our members were scared to go out and vote. They stayed away, hence we lost the election. They made sure our agents in polling stations were intimidated, and they had a loophole to rig the elections because there was no one to observe the election," he said.
Mr Monde further disclosed that he had petitioned the election on grounds that there was undue influence on the voters by the UPND, by way of lies and misleading statements that the ruling party had stolen some votes in the last elections.
He said that the opposition UPND was spreading rumours that Mr Monde was misusing public property.
And Mr Monde also alleged that UPND candidate Shabula had instructed his cadres to beat up PF supporters and that one of the victims was still in Lusaka's University Teaching Hospital having lost an eye.