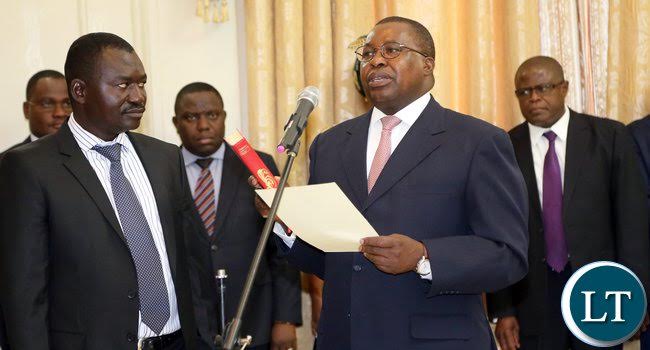 The African Union elections for Commissioners has yielded a Zambian delegate.
AU Commission for Trade and Industry commissioner has been scooped by Zambian Ambassador Albert Muchanga.
Muchanga is Permanent Secretary at Cabinet Office in charge of Parliamentary Affairs.
Muchanga is also a former Ambassador to Ethiopia with extra accreditation to the African Union.
However Dr. Austin Sichinga(Commissioner for Agriculture and Rural Development) was not successful.
Earlier the Summit elected Chad's Foreign Affairs Minister Faki Mahamat has been elected as African Union Commission Chairperson.
Ghana's Kwesi Quartry was elected Vice .
Mahamat won with 38 votes against Kenya's Cabinet Secretary for Foreign Affairs Amina Mohamed's who got 26 votes in the hotly contested elections held on Monday at the African Union headquarters in Addis Ababa, Ethiopia.
The AU Summit has accepted the application and also readmitted Morocco as a member of the African Union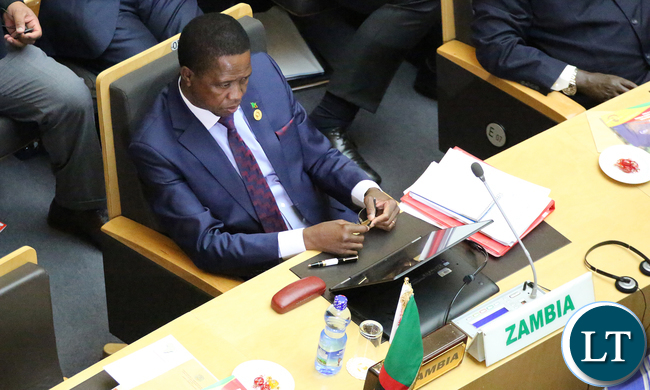 And the 28th ordinary session of the African Union (AU) Heads of State and government officially opened today in Addis Ababa Ethiopia. President Edgar Lungu was among Heads of State and government that attended the official opening ceremony.
In her opening remarks, Chairperson of the African Union Commission Nkosazana Dlamini Zuma congratulated President Lungu on his re-election as President of Zambia and called on him to work hard and uplift the people of Zambia and Africa as a whole.
"A special welcome to excellences, members of the assembly whose mandates were renewed and to the newly elected Heads of State. President Edgar Lungu of the republic of Zambia, congratulations on the renewal of your mandate," she said.
Dr. Dlamini Zuma said in one of the Zambian languages (bemba) that "Abantu benu mu Zambia nabena Africa bonse, balefwaya mu bombe na maka uku basumbula mu mikalile yabo , ukukosha ichibote, nokwimya ubukta bwa Zambia na afrika yonse,"
( This translated into English means that," the people of Zambia and all Africans, want you to work hard to uplift them, to strengthen peace and to raise the dignity and wealth of Zambia and Africa." )
The Chairperson of the African Union Commission also welcomed President Nana Ado Dankwa akuffo ado as following his election as Republican President of Ghana.
And United Nations Secretary General Antonio Guterres said commended African countries for being generous to host refugees and pledges to work closely with the African union.
Mr. Guterres said he was looking forward to working with the AU in empowering women because when you empower a women you empower the whole world.
He also commended African countries for the role they were playing towards peace keeping by sending peace keeping troops to war torn countries.
President Lungu today faces a busy schedule as he is expected to chair a high level working breakfast meeting on the implementation of Africa's common position on ending child marriages, among others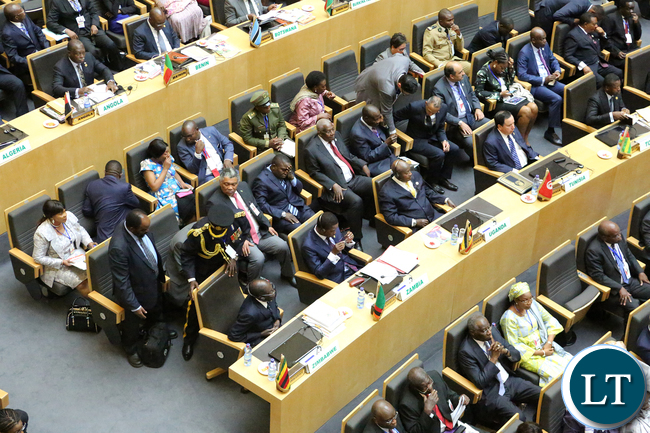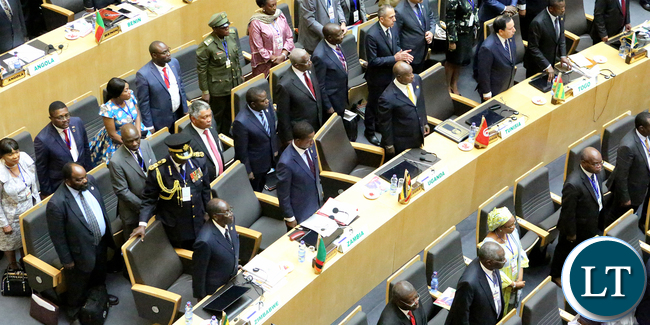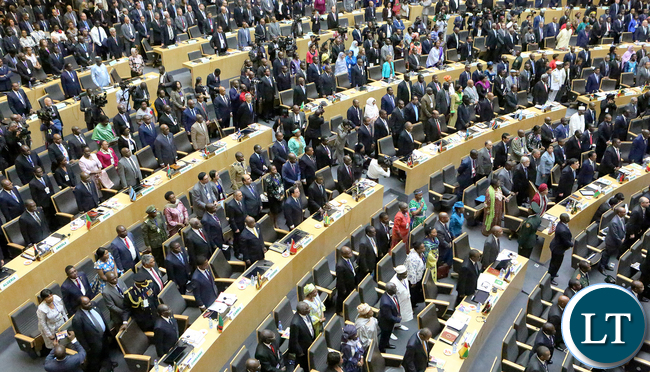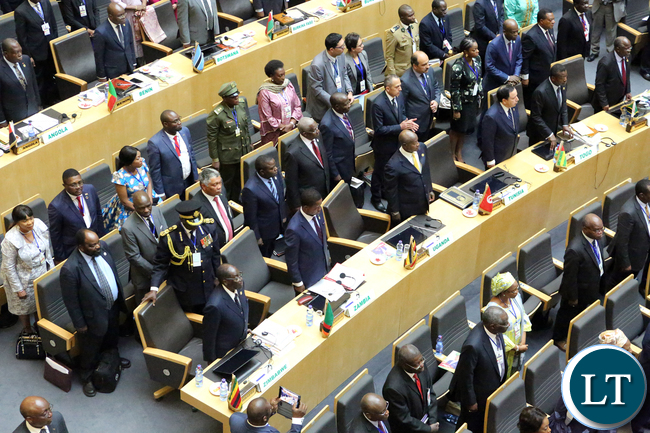 [Read 250 times, 1 reads today]