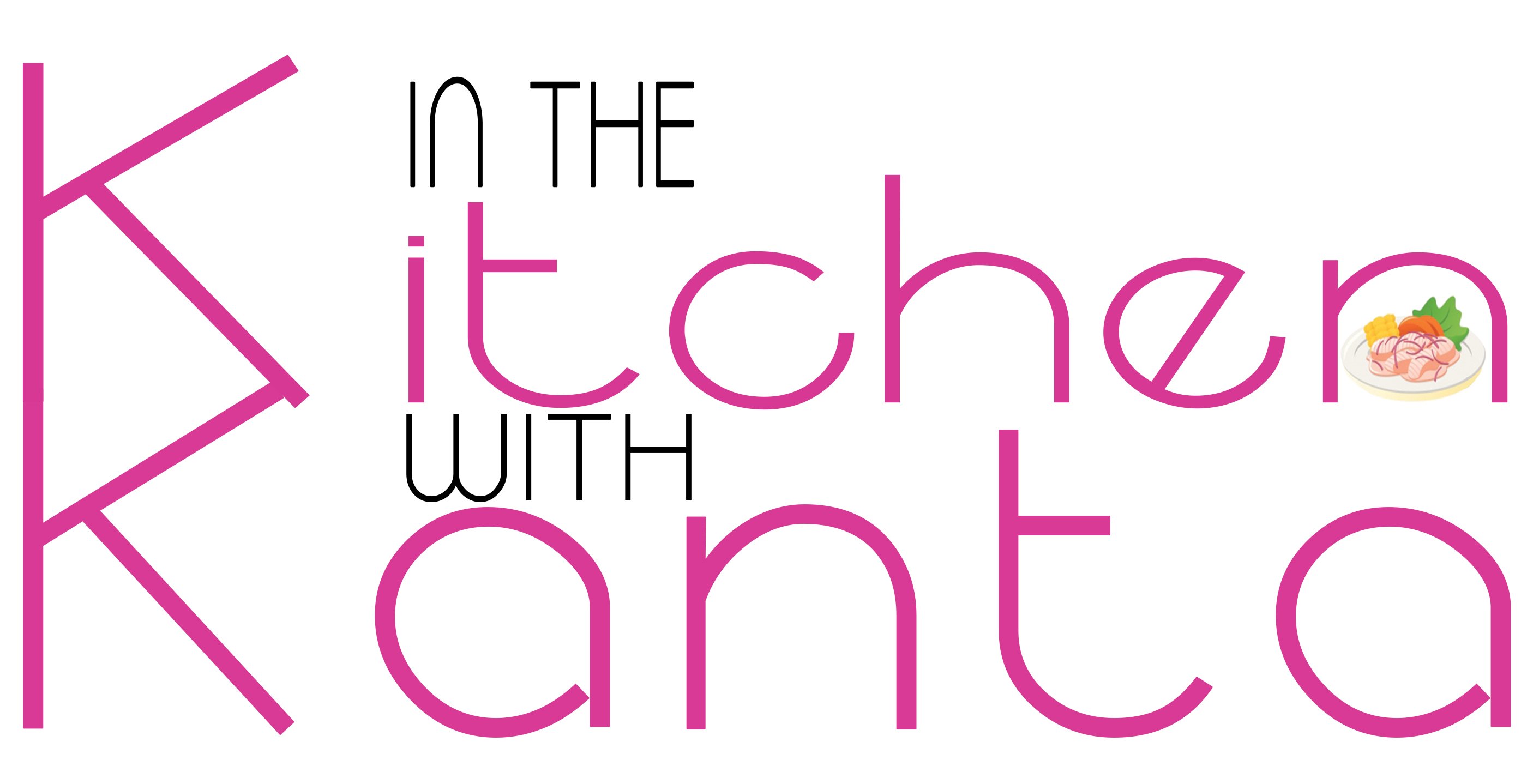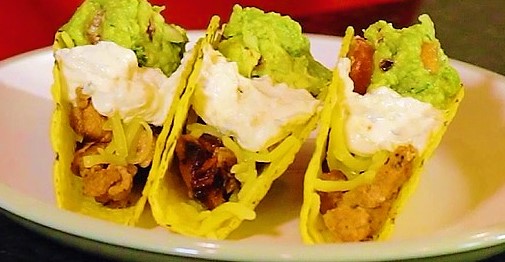 Today I'm sharing another recipe from my TV show "Kanta's Kitchen" – Chicken Tacos and Fresh Guacamole.  This is actually one of my favourite recipes of all time. Chicken Tacos are great for any meal and occasion.  I particularly love serving these when I have friends over for 'games night' or for a chilled out evening. They are filling without being too heavy, they are delicious and they are really quick and easy to make.  With a few simple ingredients, you too can enjoy this Mexican dish for your next meal.  For more recipes like this tune into "Kanta's Kitchen" on Zambezi Magic, DStv channel 160.
Cooking Time:  25 mins
Serves 6
Ingredients
Taco shells
900g chicken, diced (with or without skin on)
3 Avocados
3 Limes
1 bunch of spring onions
Sour cream
500g Tomatoes, chopped
500g Onions, chopped
250g Cheddar cheese
250g Coriander
Garlic powder
Salt
Paprika
Pepper
Vegetable oil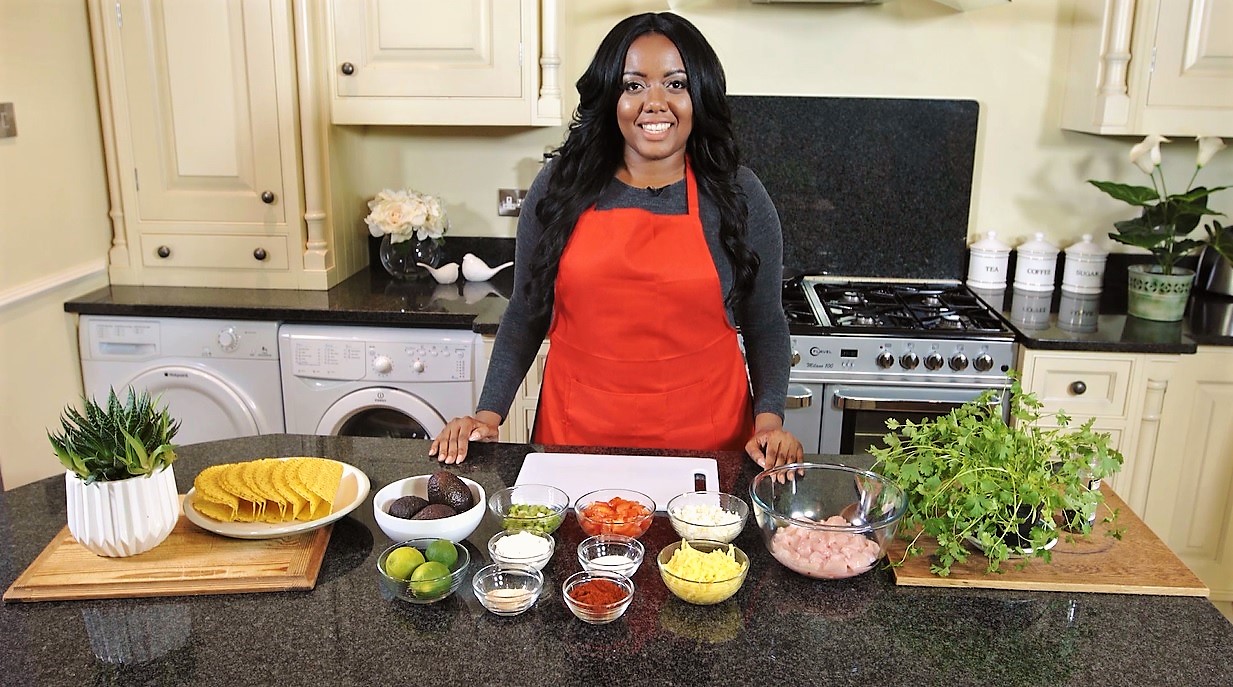 Method
Dice the chicken and season it to taste, with – paprika, salt, garlic and pepper.  Mix well.
On a medium heat, heat up the oil in a pan.  Roughly cut up your coriander.  Cook half of the onions until they become translucent, and then add coriander and half of the tomatoes – cook for about 2 minutes.  Add your chicken and mix well, cook until the chicken is white on the inside.
Whilst the chicken cooks, prepare the taco shells according to the packet instructions.  For the oven bake taco shells that I used, I cooked them in the oven at 200 degrees C for 10 minutes.
Check that the chicken is cooked and if it is set it aside.  Then prepare the guacamole.  Cut your avocados in half, remove the seed and then scoop out the flesh into a medium – large bowl.  Add the remaining half of your onions and tomatoes, add spring onions, coriander, salt and pepper to taste, and lastly add a squeeze of lime.  Mash the mixture together until nice and smooth. Taste and add more salt and pepper if necessary.
Once the chicken and taco shells are cooked, plate up your tacos.
Serve
In each taco add the chicken first, followed by a layer of cheddar cheese, then a teaspoon of sour cream and lastly the guacamole.  Serve your tacos hot and enjoy.
Kanta Temba is a Cake maker and decorator|Lusaka Times Food columnist|TV show host