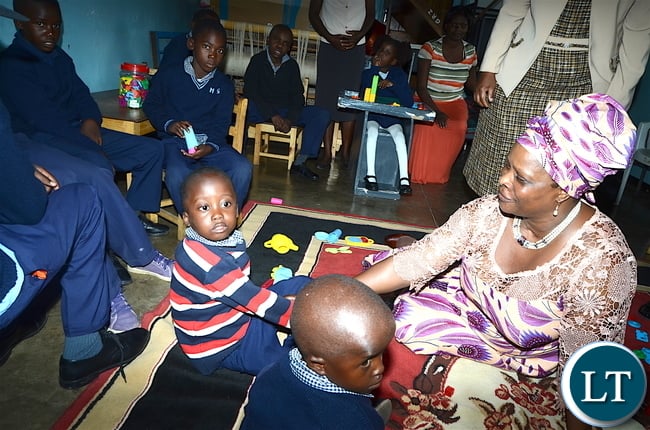 I PLEDGE to contribute K10, 000 monthly for a year to Zambia Institution of Special Education (ZAMISE) for its operational costs, First Lady Esther Lungu has said.
Mrs Lungu, however, said culturally there were a lot of myths surrounding the differently-abled that excluded them from participating in developmental issues.
She said parents often faced stigmatisation by society and were ashamed to allow their children to go to school which had caused children with disabilities to be completely excluded from enjoying social amenities that the able-bodied children enjoyed.
The First Lady said at Zambia Institute of Special Education (ZAMISE) in Lusaka yesterday when she flagged off the International Women's week for the commemoration which falls on 8th March.
"The differently-abled children are, therefore, denied opportunity to fulfil their aspiration and potential. I have been informed that this is the only college in the country dealing with specialised education.
"I am aware that the college faces a number of challenges in its operations. I have since pledged to be contributing K10, 000 every month until next year," said Mrs Lungu.
Mrs Lungu said the situation was disheartening as the children who were differently-abled needed to continue receiving education from teacher who were well qualified.
She said this would go a long way in helping the parents and communities to bring out the children whom they were hiding knowing that there were facilities to enable them achieve their dreams in life.
"I was happy when I heard that the children being used for teaching practice are those from vulnerable homes around Lusaka. This will show communities that all those negative myths they have heard about the disabled children are not true," she said.
And ZAMISE Principal Fredrick Chishimba said the college had permanent teachers but that paying them their monthly salaries was a great challenge due to financial constraints.