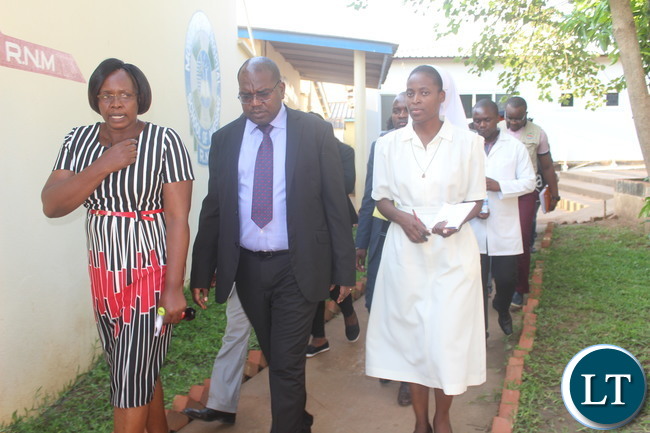 GOVERNMENT will this year commerce the construction of a state of the art health facility to deal with patients with cardiac, kidney and various health ailments as part of the modernization programme to cut costs of sending Zambians abroad for specialist treatment, Health Minister Dr Chitalu Chilufya has said.
Speaking during the commemoration of the World Kidney Day under the theme "Kidney disease and obesity: healthy lifestyle for healthy kidneys'', Dr Chitalu said that a healthy lifestyle was an important component of kidney disease prevention because treatment maybe expensive and a loss to the nation as well as the family of the patient.
"Chronic Kidney disease is preventable if one adheres to healthy rules, that is having a balanced diet, exercising, stop smoking because when one is diagnosed with kidney failure, it makes the person less productive and it robs the nation of human capital to develop," he said.
And Kidney Foundation of Zambia managing director Gabriel Phiri said that kidney patients were in great dilemma as it costs huge sums of money to sustain a patient's life.
''The predicament is worsened by the fact that insurance companies do not take on high risk diseases such as kidney failure,'' he said.
Mr Phiri said that the foundation was thankful to Government which was subsidizing the cost of dialysis and consumables.
"Currently, about 130 patients are being managed through public health institutions and the Ministry of Health has made positive strides in the last few years by decentralizing the management of patients with chronic kidney disease," he said.
Mr Phiri said the opening of dialysis units in three centres countrywide – Kitwe, Livingstone and Ndola was a great achievement unlike in the past where only the University Teaching Hospital renal unit was providing dialysis treatment.
He urged the Government to equip the UTH so that kidney transplants could be conducted locally to save the country millions of Kwacha in foreign treatment.