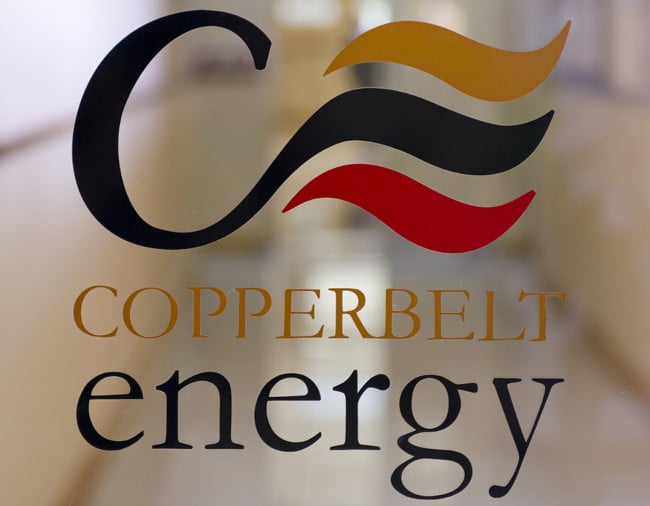 Copperbelt Energy Corporation has revealed that mining companies could face a power bill of more than $276 million if they lose a dispute with the government over electricity tariff rises.
Its 2016 annual report, CEC says a resolution to the three-year battle could come by the end of the month.
In the report audited by KPMG, CEC says if the High Court rules in favour of the Energy Regulation Board and its tariff increases, CEC will be ordered to pay ZESCO $276 million in outstanding fees.
The company warned that it would in turn pass the cost onto customers.
A ruling could bring an end to a dispute that has raged since April 2014, when the ERB raised tariffs for mining operators by almost 30 percent.
"Following a tariff increase by the energy regulator, Energy Regulation Board (ERB) in April 2014 and another increase effective 1 January 2016, the Company and other stakeholders in the industry have challenged the increase in the tariffs in the High Court by way of a Judicial Review," the report read.
"As a result of the dispute, CEC Plc has not been paying its electricity supplier (ZESCO) the full invoice value for the electricity supplied but has been making payments based on the old tariff before the ERB adjustments. No provision has been recognised in respect of the difference between the old tariff amount recognised by the Company and the amount invoiced by ZESCO."
It said the old tariff used in computing the Company's electricity consumption recognised in cost of sales and the resultant amounts payable to ZESCO, was subject to an annual adjustment based on agreed market indices.
"The Company has applied these indices unilaterally without ZESCO's agreement. ZESCO has also not confirmed the accuracy of the amounts paid to them. A contingent liability has been disclosed in respect of this dispute. Given the significance of the dispute and the impact the disputed amount of USD 275.6 million may have on CEC Plc's liquidity, the matter was considered a key audit matter," said the report.
"Most of the mines have contested this tariff increase. From April 2, 2014 to Dec. 31, 2016, the mines opted to pay the invoices in part, based on the old tariffs," says CEC.
"By year end, the tariff discussions could not be concluded though relatively good progress was made," Owen Silavwe, CEC Managing Director, said in the report.
"Tariff discussions will continue in 2017 and we remain confident that closure on this matter will be achieved before the end of the first quarter of 2017."