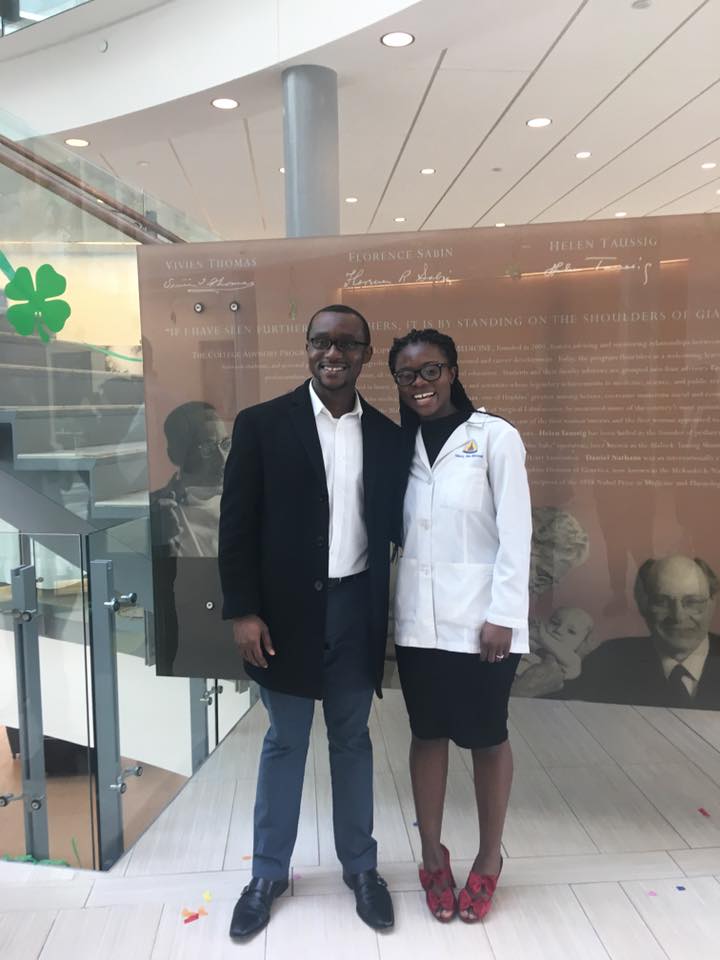 In the 30 years that Johns Hopkins School of Medicine's neurosurgical department has accepted residents, there has never been a black woman in the ranks.
Now, Nancy Abu-Bonsrah is making history. The prestigious program accepts just two to five residents, and is ranked second in the country. Among its most notable alumni: Dr. Ben Carson, who is now the United States secretary of Housing and Urban Development.
"I am very much interested in providing medical care in underserved settings, specifically surgical care," Abu-Bonsrah said in a statement. "I hope to be able to go back to Ghana over the course of my career to help in building sustainable surgical infrastructure."
Abu-Bonsrah lived in Ghana until she was 15, and also attended Johns Hopkins medical school.
on her Facebook page she had this to say"
"What a way to begin the Sabbath! I still haven't processed it yet but this is such an honor and a privilege to join the department at Hopkins to begin this next phase of my career. I'm so fortunate to have the continued support of my husband, family, friends and mentors. Kwabena and I are excited for what's ahead! #match2017 #glorytoGod #wemadeit #sevenmoreyears #Neurosurgery #firstfemaleAAatHopkins"
Abu-Bonsrah got even more good news with her acceptance letter: Her husband, Kwabena Yamoah, was also accepted to a Johns Hopkins residency program.
"I want to be remembered for serving my community, whether it is through providing quality surgical care or helping mentor the next generation of surgeons. Unique thing: Everything is special about the match. It will be a dream come true," she said.
(cnn.com)