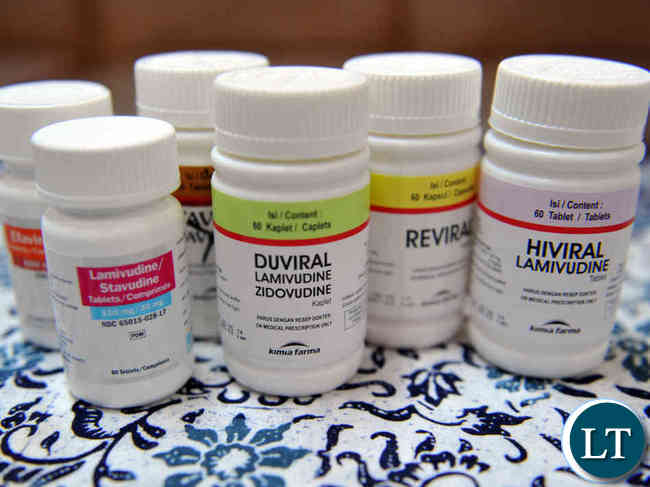 Mansa District Commissioner Royd Chakaba has said that the HIV-AIDS drug are being smuggled into the DR Congo where a month's dosage is fetching up to K5,000.
Mr Chakaba said that he made the discovery on a tip-off from concerned medical staff working at some health centres in the district that have suffered suspiciously high depletion of the drugs that are provided free-of-charge from government facilities.
Mr Chakaba, inspected the ARVs stocks from three health centres, where he learnt of the discovery.
"We have information that some medical staff is stealing ARVs from the clinics, which they are selling in the DRC at K5,000 for a month's dosage," he said.
The centres checked were, Kaole, Butungwa and Central ART clinics, where Mr Chakaba interviewed pharmacists, nurses and patients. He was told suspected dealers were instructing buyers to return the used bottles so they could be refilled.
Mr Chakaba said; "In this syndicate, these medical personnel selling the drugs to people from Congo are instructing their buyers to return the used bottles which they refill and sell back to them."
The smugglers were suspected to be using the border stretch near Chief Matanda's chiefdom.
He bemoaned that the scourge was not only depriving ART patients, but that the Government was losing colossal amounts as the drugs were acquired at great costs.
"These ARVs get into this country at a huge cost. Smuggling them does not only deprive patients, but the Government as well which has to keep replenishing stocks," Mr Chakaba said.
He noted that ARVs smuggling to be a new scam after the Government tightened border controls to stop the illegal harvesting of the Mukula tree and smuggling of mealie meal from Zambia into Congo.
"Unscrupulous dealers think that now that the Government's attention to be focused on tracking and monitoring the illegal Mukula trade and mealie meal smuggling, they can switch to something else…to ARVs," he said.