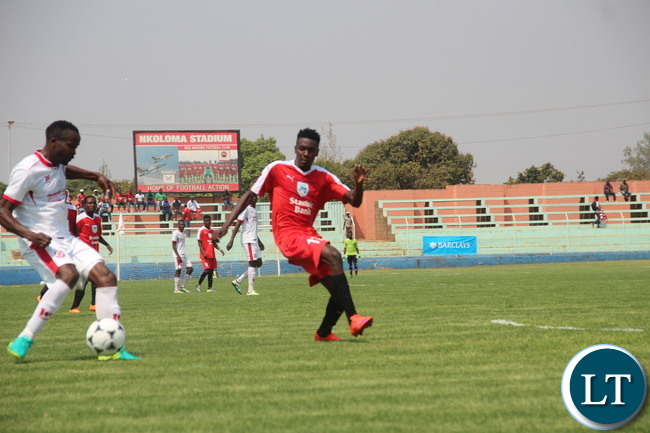 Nkana have been summoned to appear before the FAZ disciplinary committee on April 8 in Lusaka.
This is after their unruly fans briefly disrupted the 2017 Charity Shield final on April 2 against Zesco united at Levy Mwanawasa Stadium.
Nkana lost that match 2-0.
"Nkana has been summoned in connection with their fans' unruly behavior during last Sunday's Samuel 'Zoom' Ndlovu Charity Shield final between Zesco United and Nkana at the Levy Mwanawasa Stadium," FAZ spokesperson Desmond Katongo said.
Nkana fans briefly brought to a halt the match for over five minutes in the 58th minute after defender and captain Donashano Malama was sent off for stomping Zesco defender Ben Adama in an off-the-ball incident.
The fans then bombarded the pitch with alcoholic and plastic bottles before they were calmed down by Nkana officials.
And Katongo added that two other clubs will also appear before the FAZ disciplinary committee and they are Livingstone Pride and Kazungula FC.
"The Association has also summoned Livingstone Pride in connection with the club's abandoned week 17 league game involving Zambeef Sinazongwe on 24th July, 2016," Katongo said.
"FAZ has further summoned Kazungula to a hearing on their abandoned week 18 league game involving Zambeef Sinazongwe on 31st July, 2016."