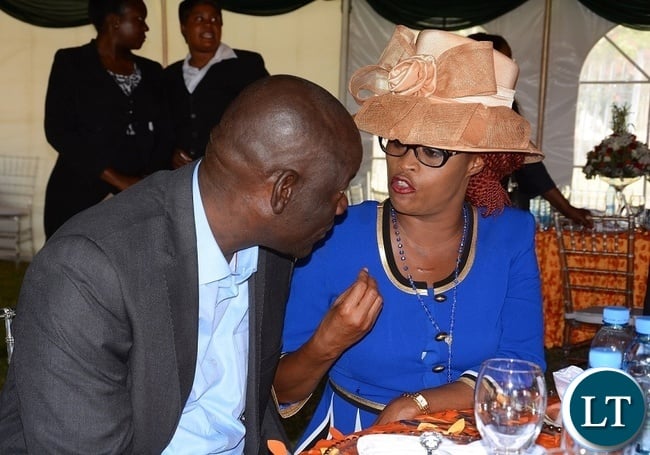 THE normal process of the party constitution will be followed when dealing with the case of former Copperbelt minister Mwenya Musenge and his response to allegations of misconduct will be looked at before action is taken, Patriotic Front (PF) deputy secretary general Mumbi Phiri has said.
Commenting on the ruling party's perceived intra-party wrangles on the Copperbelt, Ms Phiri said as a party which respected the rule of law, Mr Musenge would face a disciplinary committee hearing if the party saw it fit after studying his response.
"On former minister of Copperbelt Province Hon. Mwenya Musenge, the party position is that we have written to him as a party to exculpate himself and he has responded.
And the PF deputy SG could not give the party's position on the differences between Luanshya Mayor Nathan Chanda and Roan PF Member of Parliament Chishimba Kambwili because she had not spoken to Dr. Kambwili.
"On our Member of Parliament for Roan Hon. Chishimba Kambwili, I can't comment because I don't have facts; and in fact I was trying to talk to him but I couldn't get through his number," said Mrs Phiri.
Last Friday, Mr Chanda, who is also Copperbelt PF youth chairperson, issued a statement challenging Mr Musenge to come out in the open and declare that he was no longer in support of President Edgar Lungu's administration.
And on Sunday, Mr Kambwili warned the Luanshya mayor against using force on street vendors, saying it was the same vendors whom he was treating like dogs who elected him.
Meanwhile, in his latest Facebook posting, Dr Kambwili said it was a shame that ''young boys were allowed to spread lies and falsehood''.