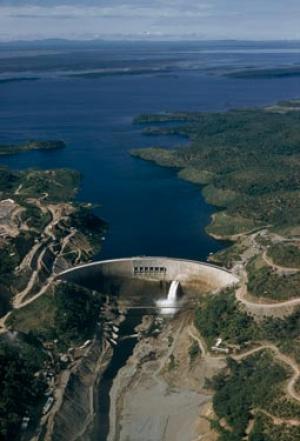 Water levels in Lake Kariba have now reached 54% as the 2016/2017 rainy Season is all but coming to an end.
The Zambezi River Authority says from the period 17th May 2017 to 23rd May 2017, the water levels in Lake Kariba rose by 0.13 metres to close at 482.91 Metres.
It said that this is well above the levels recorded last year during the same period, which stood at 31 Percent, or 479.85 Metres.
The Authority says all spillway gates at Kariba Dam remained closed during the week under review.
The Kariba Lake was created and designed to operate between levels of 475.50 metres and 488.50 metres with 0.70 metres Freeboard at all times.