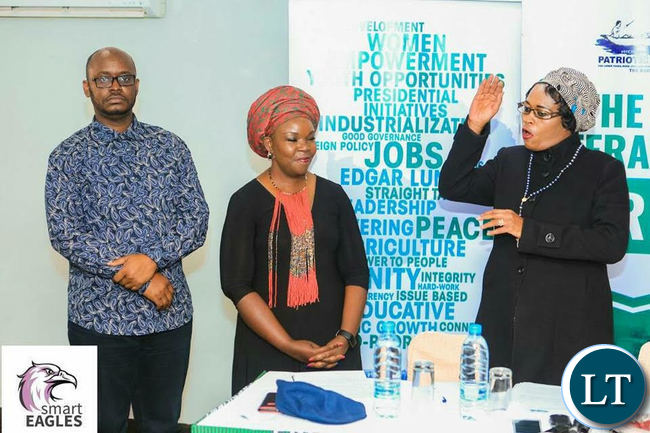 Chief Executive Officer of the leading Human Resource Company, Prosoft, Ms Miyanda Katiwa has joined the ruling Patriotic Front (PF) party.
Miyanda, 44, a successful business woman and a full time farmer running Pamushana Farm, was received by the PF Deputy Secretary General Mrs Mumbi Phiri during the PF Interactive Forum held at Chrismar Hotel in Lusaka on Sunday.
Announcing her decision shortly after the PF interactive Forum, the founder of Prosoft said she joined the PF because the party was pursuing initiatives and policies that resonates with her values.
"I made a decision to join PF because the party and the government are driving initiatives that resonate with me. In his inaugural speech, His excellency the President mentioned that he was focused on moving the country from dependency on copper to agriculture. PF is also pushing for women empowerment – an area that is very close to my heart. As an entrepreneur over the years, I have accumulated skills and knowledge that I can use to be part of the development of Zambia," said Mrs Katiwa.
Meanwhile, Patriotic Front Deputy Secretary General has warmly welcomed Mrs Miyanda Katiwa and promised to nature her to appreciate grassroot politics.
"I will immediately introduce you to Councillor Chilando so that you get acquainted with grassroot politics, that is the way to start. I wouldn't mind someone that starts from the grassroot like you to take over from us now that age is catching up," stated Mrs Phiri.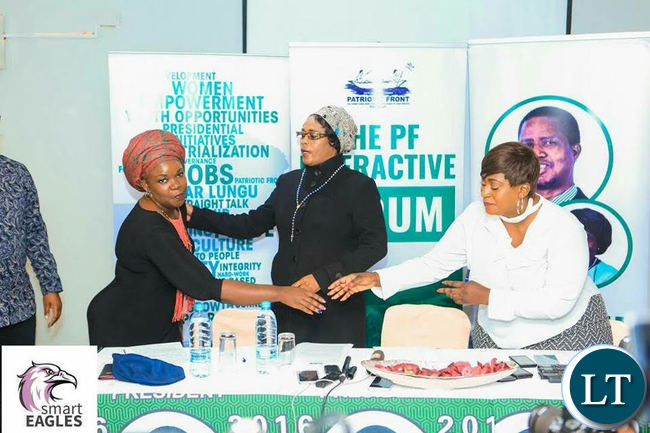 [Read 93 times, 1 reads today]