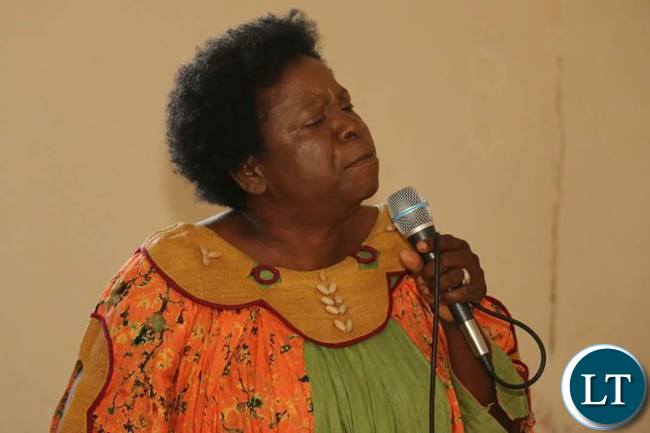 United Party for National Development (UPND) Chairperson Mutale Nalumango has expressed regret that the UPND youths were involved in an altercation that led to the booing and heckling of the religious Minister Godfridah Sumaili at the Magistrates Courts on Monday the 19th June, 2017.
Nalumango noted that whilst appreciating the pain, anger and disappointment a lot of UPND members and sympathizers, including the youth are experiencing across the country, in the unfair incarceration of Mr. Hichilema on what she termed as trumped up charges, the UPND should however restrain from actions that will only arm the adversaries.
She stated that she finds the incident very unfortunate especially that Honourable Sumaili is a woman and a mother and was in company of her beloved husband.
Nalumango stated that there are a lot of citizens who are not necessarily UPND but stand with the UPND at this dark hour of what she deemed as dictatorship and gross abuse of civil liberties.
"How should they view us if we start insulting mothers? Let's instead redirect our anger in ensuring we peacefully mobilize every Zambian who is unhappy with economic hardships and dictatorship, and win them over on our side, by making sure we rise above unbecoming behaviour that was exhibited at court".
"Our youths and supporters will without doubt appreciate that Hon Sumaili is at Court, out of an action initiated by our own dear President. It would therefore be expected of us that we would be the first ones to accord her utmost respect and cooperation, by ensuring that she avails herself at Court without any form of intimidation"
"We should continue offering solidarity to President HH as he appears in Court, but as we cheer him on we should avoid to jeer those we view have conflicting views to ours"
"Let's show them that they are simply our political opponents and not our sworn enemies, that love overrides hate and that the UPND will bring peace, unity and reconciliation when we form Government. It is in view of the foregoing that we wish to extend our sincere apologies to Hon Sumaili and her husband and assure that such action will not be repeated. God bless our youths, our women and all our supporters, and God bless Zambia" Nalumango said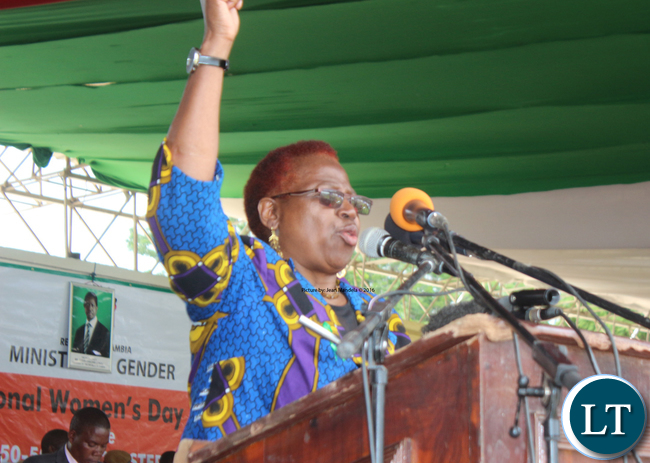 And the Non-Governmental Organizations' Coordinating Council (NGOCC) has joined those condemning the conduct exhibited by United Party for National Development (UPND) cadres by poking and hailing insults at Religious Affairs Minister Reverend Godfridah Sumaili at Lusaka Magistrate Court on 19th June 2017, when she went to attend a court case in which she was cited for contempt.
Ngocc Board Chairperson Sara Longwe said as an organization the NGOCC condemns the misogynistic attack by the UPND cadres on Reverend Sumaili by calling her names for exercising her constitutional rights of attending the court case.
Ms. Longwe said the attack on Reverend Sumaili is a Gender Based Violence which was meant to intimidate and silence her as a woman.
The Ngocc Board Chairperson noted that the Religious as a human being has a right of association and freedom of movement as she deems fit and no other person should intimidate, affront and assault her for doing so.
Ms. Longwe stated that the effects of such attacks are that women in similar situations who aspire for higher positions of leadership will shy away from participating for fear of being attacked by Political party cadres.
She has since called on all political parties to take responsibility for their cadres' actions because an attack on one woman is an attack on all in the country and the world at large.
"Similarly, an insult on one woman is an insult on all. We demand that the police take action against cadres that insult and physically assault women in order to serve as a lesson to others, who are in the habit of attacking female leaders" Ms. Longwe said