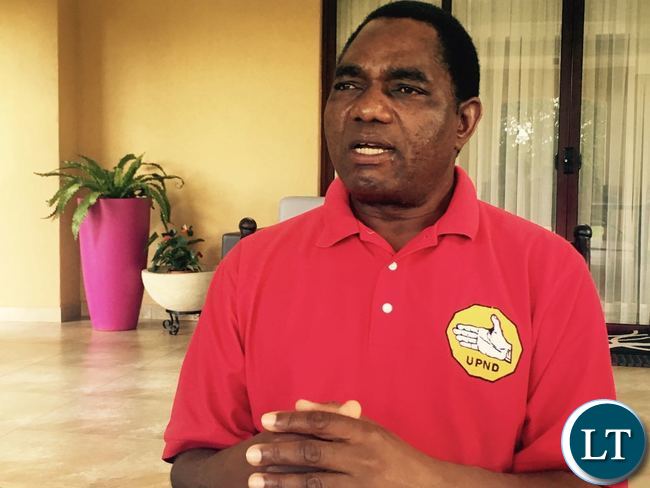 Chief Kakoma of the Lunda speaking people in Mwinilunga District was this morning left fuming after prison authorities at Chimbokaila correctional facility kept him in the cold for over an hour before seeing the opposition UPND leader Hakainde Hichilema.
Chief Kakoma who could not hide his frustration at the decision to keep him outside without any explanation said he never thought he would live to see a day when Zambia would slide back into dictatorship describing the behaviour of prison authorities as appalling.
"Am a chief of so many people and I came to see president HH who I consider my subject. But the treatment I received here is unbelievable" These people kept me outside without any explanation other than being told that they were waiting for instructions"
And Chief Kakoma said it was surprising to note the levels of hatred among people especially those with divergent views from the PF and was quick to indicate that the nation should not be surprised if anything bad happened to him for speaking out against the inhumane treatment of the incarcerated UPND leader.
The Lunda chief further said it was unfortunate that the one Zambia one nation unifying motto has been thrown to the wind perpetuated by political hatred.
"We need to heal this nation from untold hatred. This is not right. The church is saying the same thing. We need to love and forgive one another for the sake of development." he added.