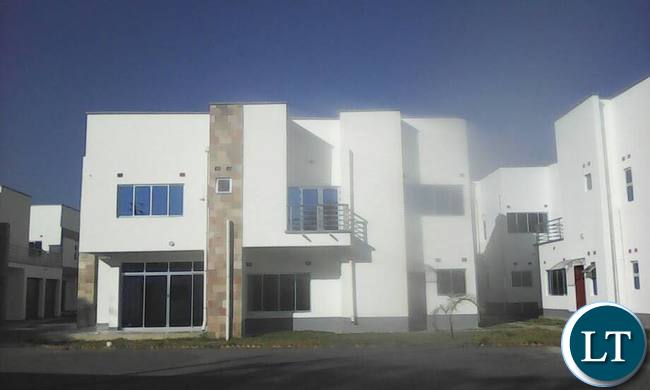 Outspoken opposition politician Savior Chishimba has alleged that President Edgar Lungu is behind the construction of a block of ultra-modern luxury villas in Lusaka.
Mr Chishimba who is UPP President has since given President Lungu a seven-day ultimatum to confirm or deny his connection to the properties located in State Lodge – Mikango area.
In a statement, Mr Chishimba alleges that the villas where constructed by AVIC International as pay back for the Chinese firm's numerous contracts it has received from the PF government.
He said President Lungu must also fully explain how he has powered his way into immense wealth over the past two years of his Presidency -from the net worth of K2 million in 2015 to over K27 million in 2016.
"We have said before that over K50 billion has been plundered under the PF regime over the past five years and over 50% of these public funds have been repatriated into offshore accounts through mafias and the bogus Chinese contractors," he said.
He added, "UPP is fully aware that, like FTJ Chiluba, President Edgar Chagwa Lungu has been traveling around the world as a way to just his allowance-based earnings as the source of wealth. This is a cheap strategy, especially that Zambia is failing to balance the budget under his humble leadership."
"We give President Edgar Chagwa Lungu seven days to either confirm or deny part one of the report in our possession in respect of the properties in the pictures hereunder exhibited. These properties are in State Lodge – Mikango area. If he provides facts to the contrary, we shall be the first to render a public apology."
Mr Chishimba also challenged the PF administration to explain the role of AVIC International in all the public projects.
He also demanded an immediate forensic audit of AVIC and all its deals in Zambia.
"The people of Zambia are currently being subjected, needlessly so, to economic hardships because of corruption and the over K200 billion public debt, which the PF regime has contracted to finance corruption, is being placed on the shoulders of the poor in Zambia. These are the issues that the genuine Catholic Bishops are trying to address," he said.