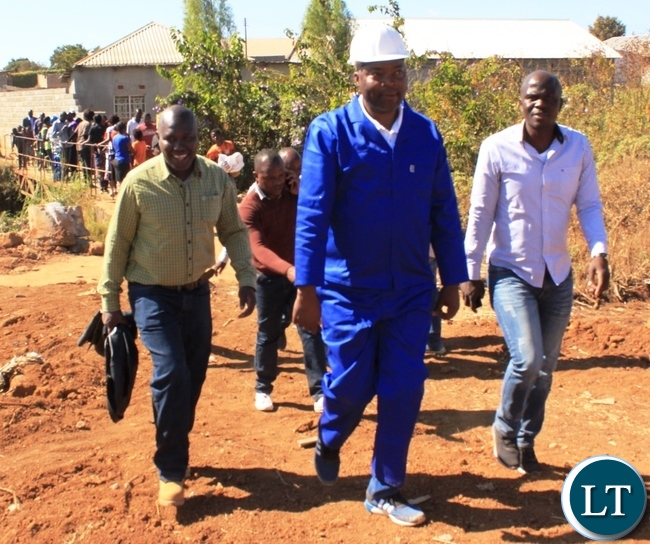 COPPERBELT Minister Bowman Lusambo says the Zambia Correctional Service (ZCS) and the Zambia National Service (ZNS) should combine efforts in helping Government achieve its economic diversification agenda in agriculture.
Mr Lusambo said this on Monday when he visited the ZCS stand at the 53rd Zambia International Trade Fair (ZITF), in Ndola, which ended yesterday.
The Copperbelt business platform was held under the theme 'Innovation for industrialisation'.
"We need the Zambia Correctional Service and the Zambia National Service to be partners in the diversification of our economy in agriculture. In diversification, if you leave out the Zambia Correctional Service, then you do not know what you are doing as Government. We need to work closely as we move in the path of diversification, especially on the Copperbelt," he said.
The minister, who also visited the ministries of Agriculture and Higher Education, Workers Compensation Fund Control Board and Bank ABC stands, was delighted with the quality of exhibitions and said ZCS is enhancing diversification in agriculture.
He also said that farmers from across the country who exhibited at the international fair showed willingness to assist Government in diversifying the country's economy.
"I met farmers who are willing help diversify the economy. It is agriculture that will add value. And as Government, we are going to protect the sector and help to change the mind-set of the people," Mr Lusambo said.
ZCS regional commanding officer Wilson Mbewe said the service will continue to work hard.
ZCS projects a harvest of about 72,000 bags of maize each weighing 50kgs in the 2016/2017 farming season.
Mr Lusambo also said Zambia has to shift its economic dependency on copper exports to other minerals like gemstones.
He said Lufwanyama district is endowed with large deposits of gemstones but the sub-sector has not been exploited to its full potential.
Mr Lusambo commended Bank ABC, as a private financial institution, for partnering with Government in handling the e-voucher system through which farmers access farming inputs.