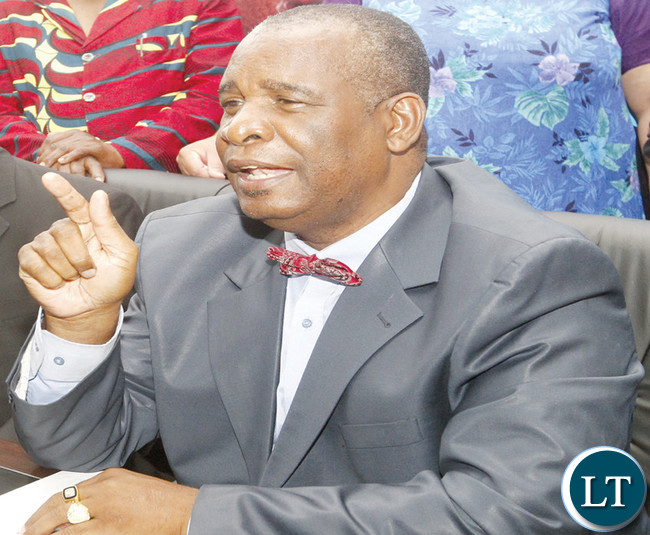 I HAVE officially retired from politics to concentrate on other ventures as I have done my part, says former Patriotic Front (PF) Mwandi constituency Member of Parliament Michael Kaingu.
Dr Kaingu, who is former minister of Higher Education said that he no longer had anything to do with politics because he had officially retired.
He reiterated that he had played his part and that it was high time he concentrated on other undertakings.
Dr Kaingu said that there was still life beyond politics and that there was no way he could spend his whole life in it.
He emphasized that he had retired from active politics to pursue other undertakings as he had served for over 10 years.
The former minister said that he could not even comment on the current political landscape as doing so would be tantamount to engaging in politics.
"I have officially retired from politics, I have done my part, 10 years of service is not a joke. There is life beyond politics, there is no need for me to be in politics anymore. I don't want anything to do with politics," Mr Kaingue said.
Meanwhile, the Livingstone High Court last year dismissed the electoral petition filed by Dr Kaingu, who had petitioned the 2016 election victory of UPND's Sililo Mutaba.
The former minister had petitioned the election of Mr Mutaba alleging corruption but the court said the people of Mwandi voted for him.
The Court ruled that Mr Mutaba was validly elected as Member of Parliament of Mwandi Constituency in Western Province.