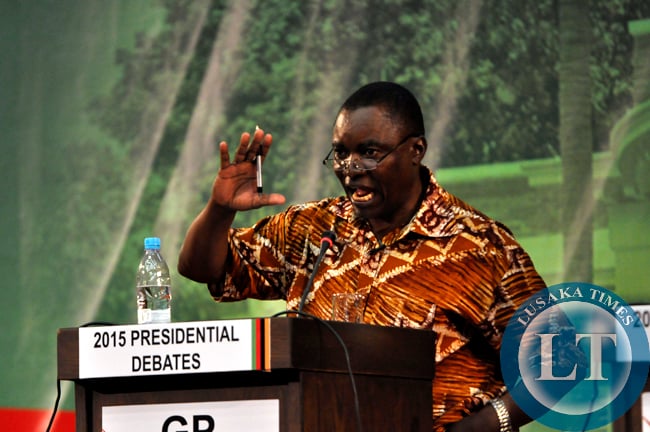 President Edgar Lungu revealed in Mufulira yesterday morning that his Government plans to set up a special committee to reform the mining sector. The President says the committee will recommend what must happen if an investor does not make a profit within three years??whether Government should allow the mining company to continue with operations or not. He says the Committee will also examine how much is extracted from the ore that is exported to ensure a win-win situation.
As the Green Party, we do not think that appointment of another special committee to review the mining sector is really necessary anymore. Last year on the 27th of January, 2016, President Lungu received a report of findings from the Mining Technical Audit Committee at State House. Up to now, the findings of the Technical Committee have not been made public. Therefore, it is imprudent to appoint another committee when there is unfinished business from previous committee.
As the Green Party, what we think is required to be done to end the Mopani impunity is enforcement of existing laws and recourse mechanisms. The biggest problem with Mopani is lack of transparency. This issue has always been identified as the core problem by various successive committees appointed to review the mining sector. It is for this reason that Sections 108, 109 and 110 of the Mines and Mineral Development Act of 2015 introduced stringent measures in the mining sector on record keeping and record supply to relevant Government officials.
If any mining operation fails to keep any plan, report, return, notice, record, register or other document required by or under the Act or supplies a false or misleading record, report, plan or information required for purposes of the Act commits a offence attracting serious punitive measures including imprisonment of directors and staff. The offence can also lead to revocation of the licence. If these provisions of the mining law were enforced, the impunity of Mopani on transfer pricing, VAT refunds, dividend declaration, and other outstanding pertinent issues would have been long gone.
We believe there is nothing new that the proposed special committee will recommend which is better than recommendations of prior committees, which recommendations have already been prescribed as policy and law, including the Mines and Minerals Development Act of 2015.
Peter Sinkamba
President