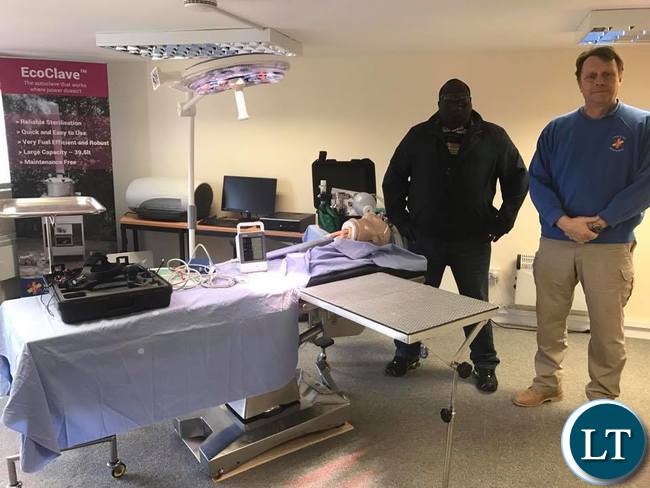 Out of favour PF Roan Member of Parliament Chishimba Kambwili has opened about the financial stress he is currently undergoing at the hands of the PF administration.
Mr Kambwili claimed that the PF administration has financially squeezed him admitting that he is going through serious cash flow problems.
In April, Mr Kambwili using his contacts in Europe secured some donations of school and hospital equipment for his Roan Constituency but the shipment is yet to arrive in Zambia after he failed to pay freight charges.
Riverwalk School in the United Kingdom provided Mr Kambwili with 500 chairs, 250 desks, 20 head projectors, 25 interactive school boards,150 computers, 50 laptops,150 lockers, 45 cabinets,10 printers and a 20ft container containing assorted stationery and library books.
The Roan Member of Parliament also secured 120 beds, X-ray machines and various medical equipment for Section 25 Clinic in Luanshya which have also not arrived in Zambia.
In an interview, Mr Kambwili admitted that he is failing to raise money to fund the shipment of the donated items.
He said he is not 'liquid' these days and points the finger at the PF administration accusing it of withdrawing contracts and holding up his payments to his company Mwamona Engineering Services.
Mr Kambwili revealed that he has failed to bring in a consignment of hospital equipment sourced from the United Kingdom for a local clinic in Mpatamatu, Luanshya because he cannot pay freight charges.
"Things are not going well for me cash wise. This is the reason I have failed to ship the donated hospital equipment and sadly government doesn't seem to care. I have failed to raise the financial resources to pay for freight," Mr Kambwili said.
He accused the PF government of financially squeezing him because they consider him to be a political rival.
"Right now, I am not very liquid and a lot of things have suffered but I am just putting things in the hands of God. I am sure things will be Ok," he said.