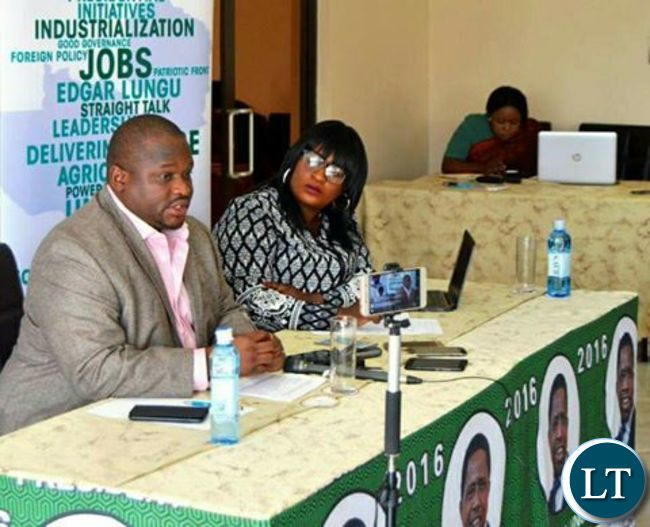 MMD die hard youth wing national coordinator Gerald Chiluba says his party finds it unacceptable for Nkana MP Alexander Chiteme to insinuate that the black mountain was sold by MMD and that it was the reason people were not benefiting from it.
Mr Chiluba said it was irresponsible for the Nkana MP to run away from his responsibilities and that the MP should focus on finding solutions as opposed to finger pointing.
"What Hon. Chiteme should focus on is to generate solutions to the problems that surround the black mountain than finger pointing at who did this and that. We believe that people voted for him to provide answers to their problems not to remind them of who sold the black mountain.
"If indeed a mistake was made in the past let him propose measures of repossession of the black mountain so people can benefit like what happened with zamtel, it was sold and later repossesed in the interest of Zambians," he said.
He has since urged the MP not to wash his hands off the black mountain and work with other stakeholders in finding solutions to the black mountain impass.
"Therefore, we want to urge the hounarable member not to wash his hands off from the black mountain but rather work in consultation and in line with President Edgar Lungu's vision of restoring the black mountain to the original owners who are Zambians and we very hopeful and confident that the promise by the republican president shall come to pass in the soonest possible time,"he said.
Mr Chiluba was reacting to a statement in some sections of the media by the Nkana MP in which he claims that local communities where not benefiting from the black mountain because the MMD sold it to foriegn investors.
Mr Chiteme who had a torrid time explaining the Chinese dealer's take over of Black Mountain accused the MMD of being on rampage selling mines that gave up the Black Mountain.
He said that the MMD sold ninety percent shares of the dump slagged and the PF government only inherited ten percent shares which it gave up to the people of Copperbelt for survival means.