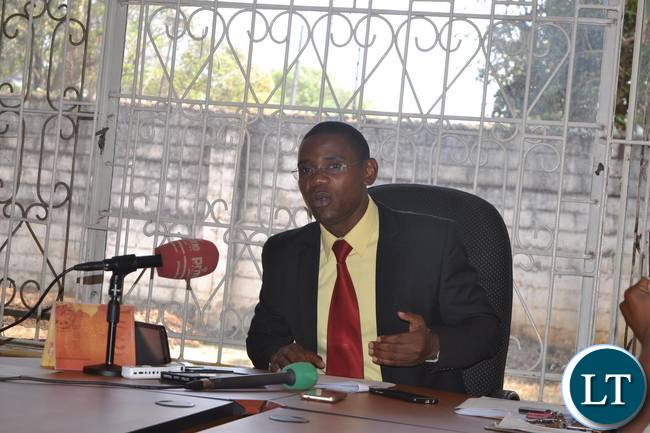 By Chilufya Tayali
I have read many comments, including the reaction of Mulusa on his firing and I take notable ones, like the one coming from my sister Pamela Chisanga.
Pamela said, "Mulusa was exceptional, because let's face it, we are at a point in our nation's history where integrity is in short supply, where one's belly is more important than the next person's, where one must be totally and blindly loyal to those in power to survive."
I beg to differ with Pamela, firstly, Mulusa is not "exceptional", he is just as compromised as many other PF ministers. From my privileged position I know he is not innocent. He pushed for certain people, with interest, to be awarded Govt contracts.
Chingola- Solwezi road is one of the examples where Mulusa for some reasons influenced the awarding of contracts, especially to Buildcom and swift contractors who have not performed well on that road.
China Geo have at least done their part but these two companies are struggling after being helped by this Mulusa you are celebrating. If I come in Govt and we decide to follow people who have enriched themselves, Mulusa would not be spared.
I know what he has been doing, such that at one point I had to call him and he asked to meet me but I ignored him because I knew I would not get anywhere since at that time his relationship with President Lungu was as sweet as honey.
I find it paradoxical that Mulusa, says, he is happy to have been fired, alleging that the PF Govt is corrupt (I am not saying they are not), when he had to wait to be fired.
Mulusa is feasting on the nativity of some Zambians who are celebrating him, just like they are doing on Kambwili who defending all the bad things of PF only to turn into a hero after being fired.
I also find his comments on the fire tenders and ZESCO, hypocritical and treacherous to President Edgar Lungu because, when we were grappling with the issue of electricity Mulusa was quiet from his privileged position, so how does he come around to talk about children dying in hospitals out of loadshedding.
Mulusa also disclosed that, he worked closely with President Lungu and if that is the case, why not talk to the President directly about the issues he is now devouring in public when he was part of Cabinet.
I think it is not out of honor and patriotism that Mulusa was talking carelessly in the public, the man must have known his time was near to go out. I suspect he must have been cut from some deals and he was not happy, so he became frustrated.
President Lungu has this tendency of killing people silently, whereby he just ignores you and make sure nothing comes your way, like he did to Mulenga Sata, Kambwili and others.
Mulusa could not handle being ignored, so he become careless to draw the attention of President Lungu, counting on the insurance policy of RB, but he touch the political artery of President Lungu which risked his prospects for 2021.
The problem is that President Lungu does not seem to care on the performance of his ministers, no matter how much we complain unless they attack him personally. As long as you are in good boots with President Lungu, you can get away with murder like Joyce Nonde is doing right now, because she has neglected Zambian workers to be abused by employers.