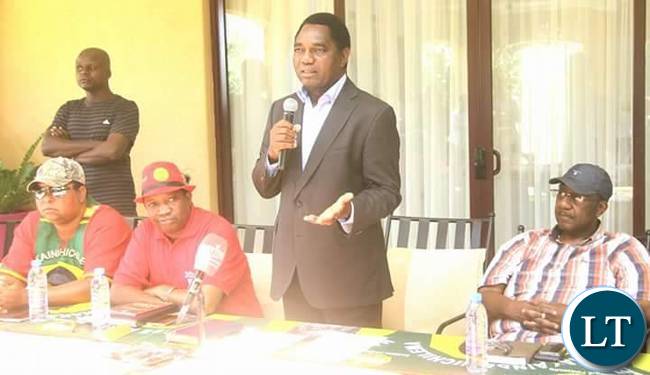 Opposition leader Hakainde Hichilema has dispelled accusations from the ruling PF that the UPND was behind Friday's riots in Kanyama.
Addressing the media at his New Kasama residence on Saturday, Mr Hichilema said it is irresponsible for the PF to blame the UPND for the Kanyama riots.
Mr Hichilema was reacting to sentiments by Home Affairs Minister Stephen Kampyongo that he incited the Kanyama riots, the UPND leader said hunger caused the riots.
He said the PF should be ashamed that it is accusing the UPND of politicising Cholera adding that failure to plan caused the Cholera outbreak.
Mr. Hichilema said if the PF government had the capacity to plan, no life would have been lost to Cholera.
He charged that riots occurred because people's source of livelihood has been taken away from them.
"It is a fact that the anger that we saw yesterday arises from taking our people away from income opportunities. PF have been largely behind creating of these unsanitary trading environments for years. The reason why our people trade in these environments is because of the absence of opportunities or alternatives in terms of jobs. How many children leave college and get a job? Very few,' Mr Hichilema observed that.
"Their chipante pante policies are partially responsible for the problems that we have. Yes, we must fight cholera, which could have been avoided but we must also provide remedies to the core reasons that have brought us this cholera first," he said.
Mr. Hichilema also stated that that had the Cholera vaccine been administered in good time, no life would have been lost.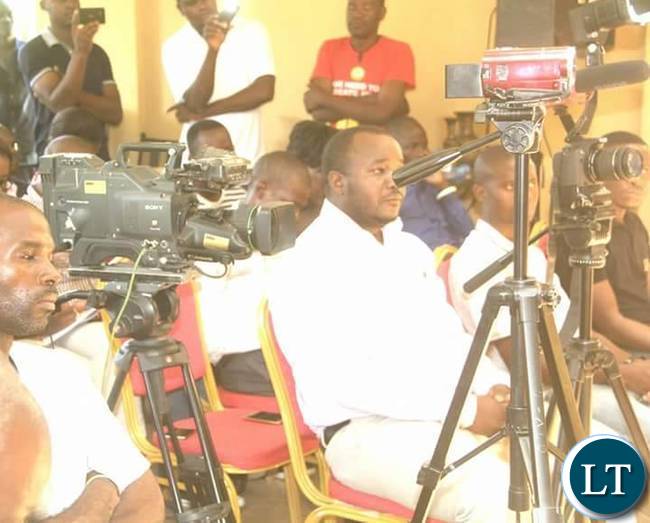 [Read 9 times, 1 reads today]