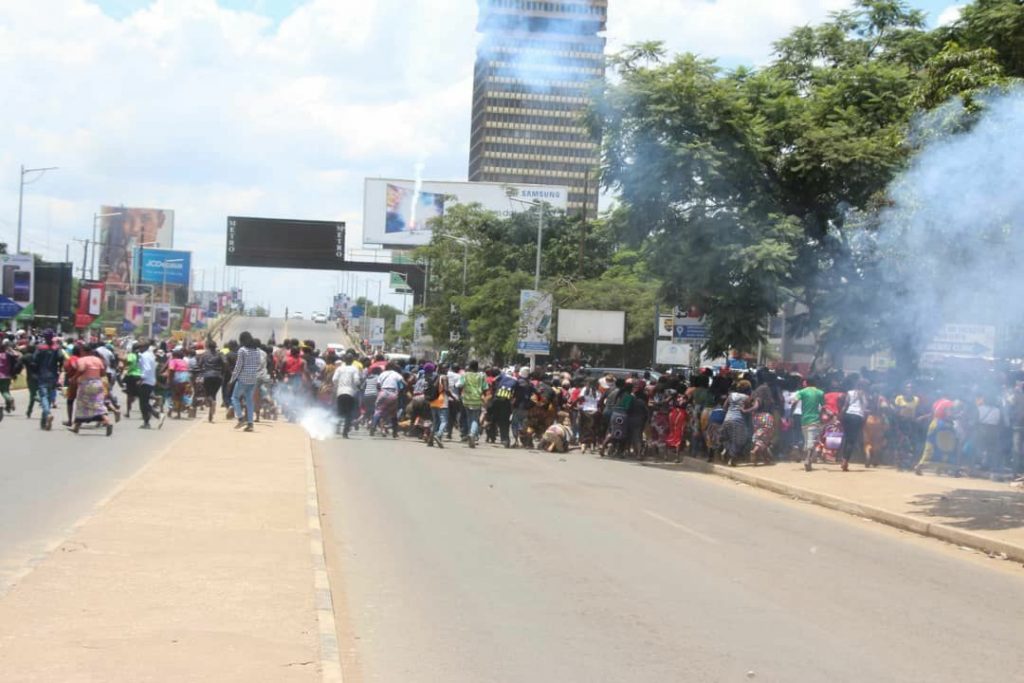 Police in Lusaka have used teargas to disperse Marketeers who staged a riot to protest the inadequate trading places.
The Marketeers who are mostly women initially planned to march to State House but were blocked by riot police.
A similar riot ensured on Friday in Kanyama and some parts of the Central Business District.
This morning, the Marketeers wanted to seek audience with President Edgar Lungu over the continue closure of their businesses in the wake of the Cholera outbreak.
Confused erupted this morning when the vendors who were recently evicted from the streets were today allowed to trade from the gutted City Market thereby displacing the Marketeers who were initially trading from the Market before it was gutted.
Traders who were chatting "Njala, Njala, Njala" said in interviews that late President Michael Sata allowed street vending because he had a heart it the common person.
They mobilized themselves around 10:00 Hours and headed to State House via Independence Avenue to talk to President Lungu before police and Zambia Army officers intercepted them in Kamwala area near the UBA branch.
Police officers pushed back the traders but the determined protestors responded by sitting on the road and blocked off the road.
Police officers quickly resorted to discharging teargas after they failed to negotiations with the traders to vacate the road which saw the trades scamper in all directions.
The situation caused panic around Kamwala area and businesses quickly closed off all the shops.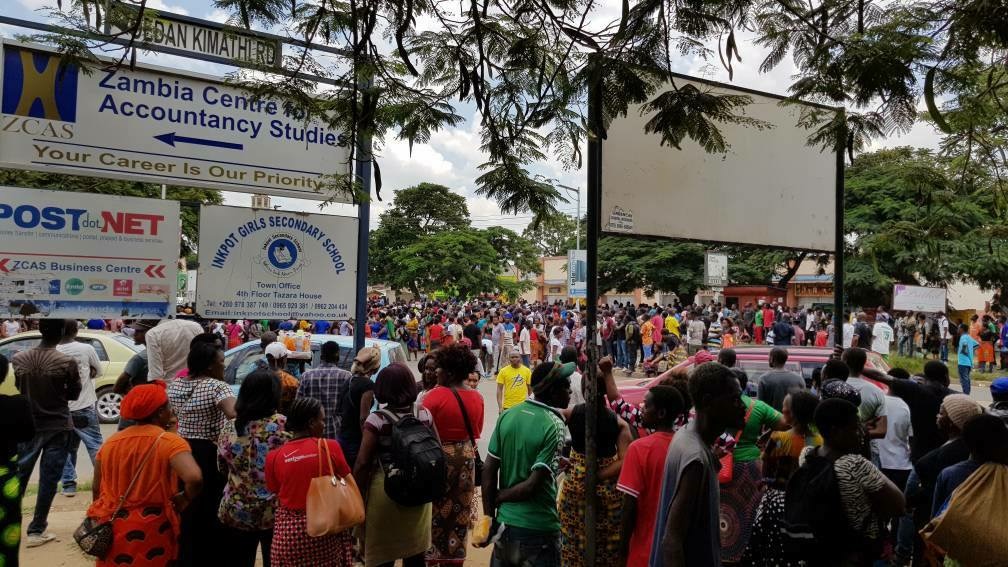 [Read 10 times, 1 reads today]