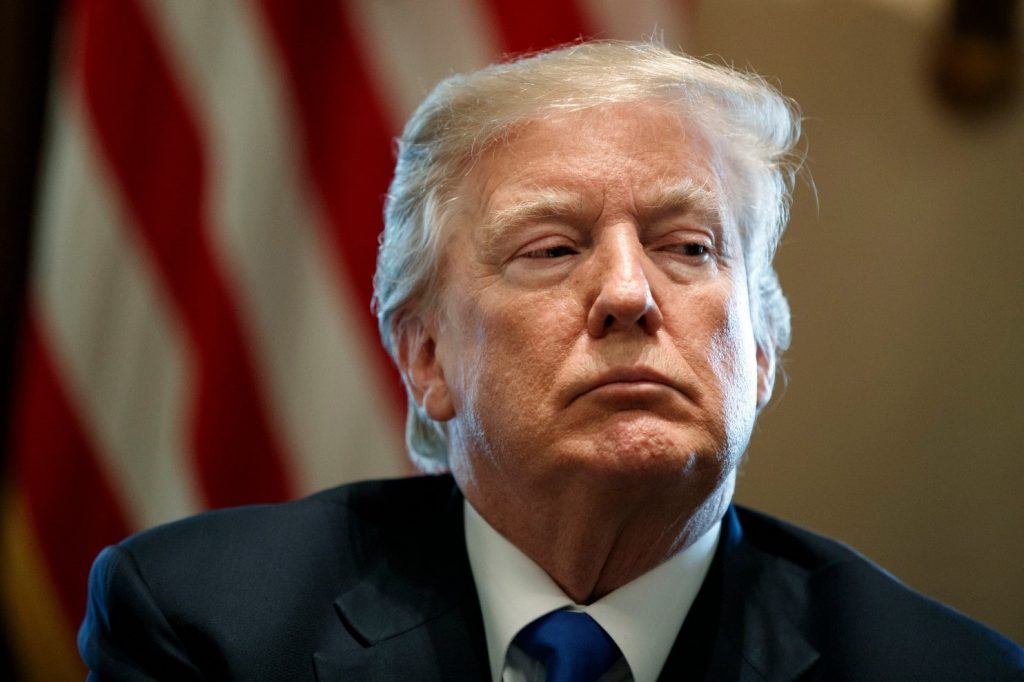 African Union Commission (AUC) chairperson Moussa Faki Mahamat has said the African Union is yet to digest sentiments which United States of America (USA) President Donald Trump issued recently when he described the continent in a manner not befitting a world leader.
ZANIS reports from Ethiopia that Mr. Mahamat made the remarks when he addressed the Foreign Affairs Ministers during the official opening of the 32nd session of the African Union Executive Council today.
President Donald Trump, during the late 2017, recognised Jerusalem as capital of Israel.
Israeli President Mahmoud Abbas, among others warned that America's recognition of Jerusalem as Israel's capital would jeopardise the White House's nascent Middle East peace efforts.
And the African Union Commission Chairperson said there was need for African leaders to strengthen their financial independence in order to avoid dependency syndrome from the developed world.
Mr. Mahamat emphasised that financial independence among African countries is essential and therefore should not be viewed as irrational but a collective responsibility.
He said time has come for the continent to look ahead and focus on building its financial capacities through its abundant natural resources and other expertise.
"Africa is gradually positioning itself to begin financing its own economic growth and development", he stated.
He urged the Foreign Affairs Ministers to do more if the continent is to realise its goal on boosting financial capacity.
Mr. Mahamat also recognised the new Foreign Affairs Ministers who among them include Zambia's Joseph Malanji and welcomed them to the session.
Furthermore, the African Union Commission observed that collective responsibility from Africa and the whole world was required if the continent was to advance its economic development and address its many challenges such as terrorism.
Meanwhile, African Union Commission Under-Secretary General, Vera Songwe, who is also United Nations Economic Commission for Africa Executive Secretary observed that despite the inroads concerning the fight against corruption, the vice has continued to hurt many Africans.
Dr. Songwe however recognised some countries that have made progress towards addressing corruption.
This year's 30th ordinary session of the African Union theme is dubbed, 'winning the Fight against Corruption: A Sustainable Path to Africa's Transformation.'
Other Zambian ministers who attended the African Union Executive Council today are of Mines and Minerals Development Christopher Yaluma and of Home Affairs Stephen Kampyongo.
Zambia's Ambassador to Ethiopia Susan Sikaneta was also in attendance while senior government officials were Permanent Secretary for Foreign Affairs Chalwe Lombe, Permanent Secretary in the Office of the Vice President Stephen Mwansa and Anti-Corruption Commission Director General Kapetwa Phiri.
[Read 9 times, 1 reads today]