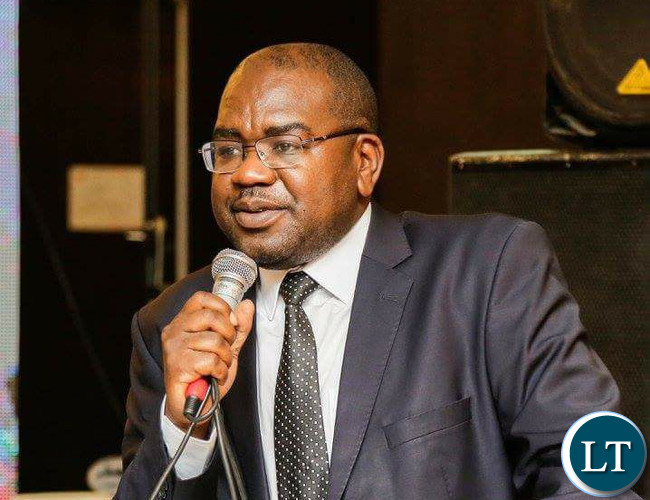 Minister of Health Chitalu Chilufya has urged the African Union(AU) member states to consider investing in resilient health systems in order to ensure increased health coverage among its citizenry.
Speaking during a Malaria forum at the AU buildings in Addis Ababa, Ethiopia, Dr. Chilufya noted that investing in efficient and effective health systems lessens the burden of Malaria in Africa.
ZANIS reports that the Minister explained that malaria remains Africa's high mortality and high morbidity emergency, adding that time to control the disease is now.
Dr. Chilufya observed that political will is a necessitate in addressing the challenges of malaria in Africa.
The minister cited increased funding and strong partnerships to leverage resources in preventing malaria in Africa as another essential factor for purposes of attaining health development.
"We need to accelerate resources, invest in vector control measures for effective operations. We need strengthened surveillance and ensure community engagement", He urged.
During his presentation on Zambia's response on malaria, Dr. Chilufya cited President Edgar Lungu's commitment towards health development in particular the launch of a national elimination campaign malaria programme as a result of political will.
He said Zambia has doubled its resources towards the malaria elimination in the last one year and recrafted the health service delivery.
The purpose of such an adjustment is to improve the community health engagement.
"We have increased interventions in the fight against malaria to 100 per cent," he said.
He cited Southern province in Zambia as one such example which is on the verge of eliminating malaria.
And African Union Chairperson Moussa Faki Mahamat reiterated that political will remains an essential ingredient in achieving the fight against malaria in Africa.
[Read 9 times, 1 reads today]