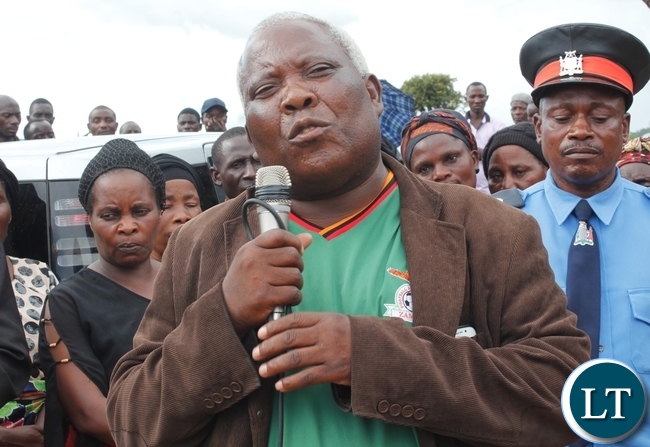 Presidential Affairs Minister Freedom Sikazwe has ordered Ndola City Council (NCC) to stop demolishing people's shops provided they have legal documentation.
ZANIS reports that Mr. Sikazwe, who was in Ndola, described the demolition of shops in some markets in Ndola by the local authority as inhuman.
He wondered why the same council that issued people with building permits could change its position and start demolishing buildings which it approved earlier.
He further stated that people were supposed to be notified before sending bull-dozers to raze their buildings.
Mr. Sikazwe has also ordered the Ndola City Council to find alternative trading places for street vendors who were evicted from the streets.
The minister has supported Ndola Central Member of Parliament Emmanuel Mulenga's proposal of constructing a trading shelter near Chisokone market sing Constituency Development Funds (CDF).
And Mr. Mulenga has thanked President Edgar Lungu for allowing him to go ahead and put up a shelter that will accommodate about 400 hundred traders.
The Ndola Central parliamentarian has however described the demolition of shops at Twapia market as unfortunate.