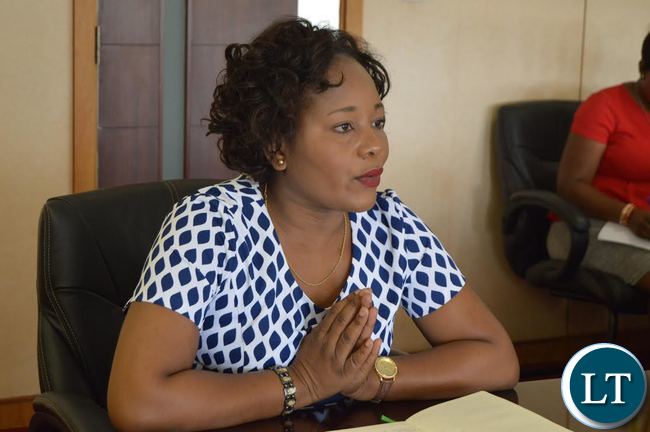 Government has refuted media reports suggesting that parts of Luangwa and Kafue National Parks has been sold.
Chief Government Spokesperson Kampamba Mulenga said it is not right for UPND leader Hakainde Hichilema to mislead the public by stating that government has sold the two National Parks.
Ms. Mulenga said contrary to Mr. Hichilema's unfounded and malicious allegations, Government has no intentions, now, or in future, to sell any national park because of their nature as national trophies and heritage.
In an interview with Journalists in Lusaka yesterday, Ms. Mulenga Who is also Information and Broadcasting Services Minister said just like corruption allegations, the rumours being peddled by the opposition leader are only calculated to derail and slow down Government's zeal to fulfil the promises it made to the people in 2016.
She, however, said Government will not relent in its efforts to deliver development to all parts of the country.
And Ms. Mulenga has called on all well-meaning Zambians and civil society organisations to denounce the tribal talks being perpetuated by some politicians.
Ms. Mulenga further stated that tribal talk has no place in Zambian politics because it has the potential to cause chaos and divide the country.
Reacting to Mr. Hichilema's allegations of tribalism in the employment process of staff at the Electoral Commission of Zambia (ECZ) at a media briefing over the weekend, Ms. Mulenga said Zambians must rise and condemn tribal talk and demand that politicians tell state what they will do better than the current Government as opposed to 'divisive political talk'.
She said Zambians have for a long time now co-existed under the One Zambia One Nation motto and that no one should attempt to divide them by making unfounded allegations.
The Minister of Information and Broadcasting Services has since called on Zambians and the civil society to take a proactive stance in condemning the tribal talk which President Edgar Lungu equally does not condone.
Meanwhile, Ms. Kampamba has reiterated that government will continue using ZAFFICO as the legal exporter of the Mukula tree, and not any other channels because it is the only institution mandated by law to oversee the country's forests.
"It is false to allege that ZAFFICO is being used as a conduit to illegally export Mukula logs by Government because the institution is established by an Act of parliament to oversee the forests," she said.
[Read 21 times, 1 reads today]