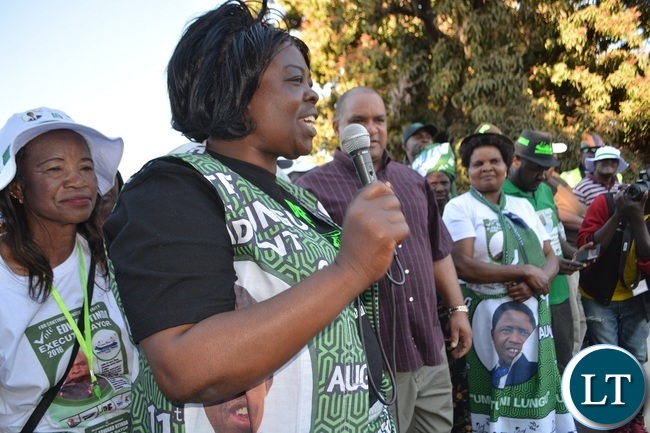 Ministry of Lands and Forestry says it is awaiting authorization to deploy 450 Forest Rangers. Lands and Forestry Minister Jean Kapata disclosed that the authority has to come from the Ministry of Finance before any Forest Ranger can be deployed.
Speaking in an interview with ZANIS in Lusaka yesterday, the Minister stated that most of the people who will be deployed are graduates from Mwekela School of forestry.
She stated that the 450 forest rangers will be deployed in different parts of the country once authorised.
Mrs. Kapata noted that the deployment will start with the graduates from the forestry school because they are suitable for the job and have knowledge of the trees.
Recently, House of Chiefs Chairperson Chief Ngambwe asked Government to bring back Forest Rangers to help in the conserving of forests in the country.
Chief Ngambwe complained that people have been cutting down trees at random and further called for the culprits to be punished.
Meanwhile, Government has assigned Zambia Forestry and Forest Industries Corporation Limited (ZAFFICO) to transport 801 confiscated Mukula logs from Mufumbwe district to the company premises in the Copperbelt province.
Mufumbwe District Forestry Officer, Eversty Hang'andu told ZANIS in Mufumbwe yesterday that his department is currently waiting for officials from ZAFFICO so that it can prepare documents before the logs can be transported.
Mr. Hang'andu said his office will value each log as per requirement and mark them before they are moved.
He said licensed timber traders are free to harvest other tree species except for Mukula tree.
Mr. Hang'andu warned that people found harvesting Mukula tree risk being prosecuted because it is still illegal to do so.
Meanwhile, Kamabuta ward councilor Kellys Kulaunda has appealed to government to consider dedicating part of the proceeds from the forfeited Mukula logs to some development projects in the district.
Mr. Kulaunda suggested that part of the proceeds from the Mukula logs should be used to rebuild the gutted police building in Mufumbwe.
The Mufumbwe police station was burnt on 14th October 2017 by some residents after a misunderstanding with police officers over a traditional ritual called 'Chikondo'.
[Read 31 times, 3 reads today]