Movement for Multiparty Democracy-MMD national leadership which was in Muchinga Province for the mobilisation of the party structures completed its tour of duty on Friday, with a call to members to stop entertaining political parties whose agenda for the country is not clear.
The National Executive Committee members who were led by National Secretary of the party Raphael Nakacinda expressed gratitude that the leadership in the province had managed to hold the party together despite the challenges it went through in the run up to the convention.
And Nakacinda warned outspopoken National Democratic Congress(NDC) defacto leader Chishimba Kambwili to stop using MMD in his fight with the PF because it was not his party but his careless mouth which got him fired.
He said ever since the embattled Roan Law-marker was fired from Government, he has been insulting everyone including the Head of State whom he said is a symbol of the nation's sovereignty.
He accused Dr Kambwili of playing double standards, saying when he served as Information Minister in the Patriotic Front(PF) regime, he was defending everything the government was doing, but after he was axed, he turned around and started denouncing government.
"Alefwaya ukulabomfwa ba MMD ukutuka ba PF. Awe, finshi twamuchita? Akalefye namafya yakwe . Eka pona panshi aka bomfye MMD ati achamusenda iyo, "loosely translated as( Kambwili has been using MMD to insult the PF. What have we done to him. Let me just be with his troubles and let him concentrate on his issues. Lest he collapses and accuse the MMD. Don't pay attention to him," the MMD Chief Executive Officer said.
He added "If he was an honest guy, he would have let go of the constituency but the reason why he is pretending is because he is a hypocrite, he is not telling the truth and MMD should not be hoodwinked by his insults."
And Nakacinda continued his verbal onslaught of the UPND leadership which he accused of having a very dangerous tribal agenda.
He explained that the UPND is hell bent at putting a Tonga in power at the expense of national unity, saying division in the country will not be inevitable should they take over.
"Ba HH(Hakainde Hichilema) baiminina pafya mitundu tatufwile ukubasuminisha. Shilelanda ati aba Tonga babi ndimu Tonga ine but HH is not a right representative of Southern Province pantu alefwaya kutubifya ishina ati tulasalana, ine nshisala awe (Mr HH stands for tribal politics so we should not allow. I am not saying that Tongas are bad because I am Tonga myself but HH is not a good representative of Southern Province. He is destroying our tribe that we segregate As for me I am not segregative"
He explained that it will be difficult for Mr Hichilema to rule the country as it will be divided further on tribal lines.
Meanwhile the provincial leadership in the province said the tour of the province by the national leadership will reactivate all structures of the party in the province.
Christopher Katyetye said a number of party officials had become inactive because the national leadership had not visited the province since the convention but he had received overwhelming calls indicating that since the national leadership had provided the direction they will start mobilising in their areas.
He said MMD had left a record which is easy to sale and that he had no doubt that with support and direction from the national leadership the party will recapture its former glory in the province.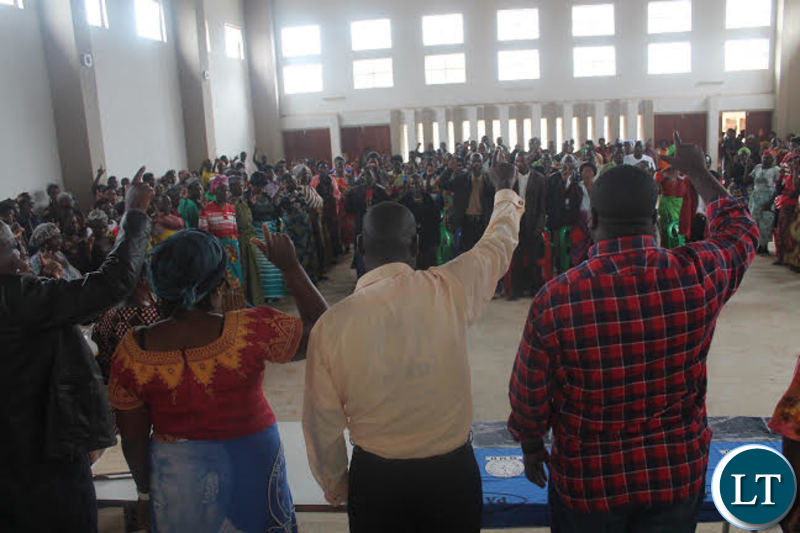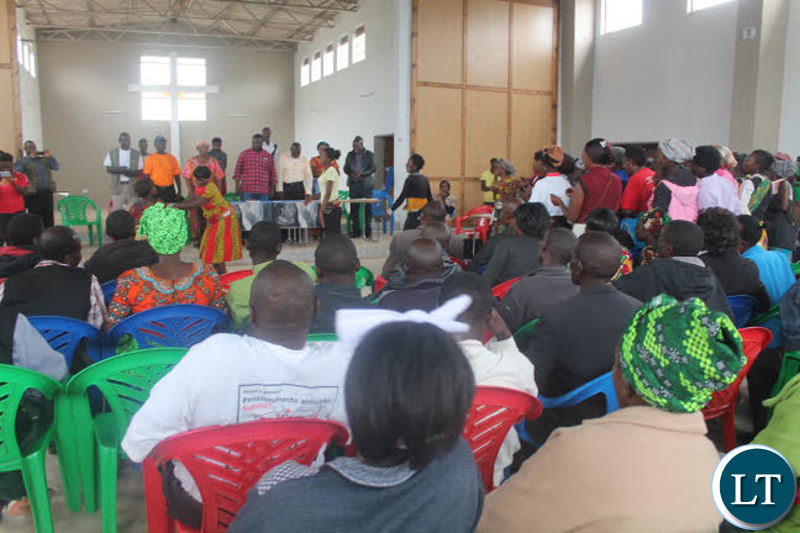 [Read 32 times, 1 reads today]