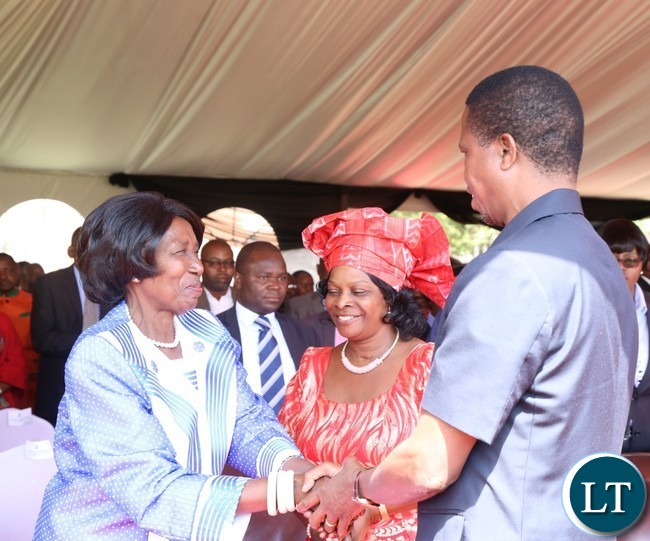 A Solwezi woman who recently gave birth to triplets has named the babies after President Edgar Lungu, First Lady Esther Lungu and Vice President Inonge Wina.
Gift Chama gave birth to a boy and two girls on 25th February, 2018 at Solwezi General Hospital.
Solwezi District Commissioner, Rosemary Kamalonga, who visited the newly born babies and their mother yesterday, said she was happy to see that the four were all healthy.
Ms. Kamalonga has since donated assorted items and some money for the babies.
She said government through her office is always ready to help people who are vulnerable in society.
"I am so happy that we have babies who have been named after the first family in Solwezi. As government, we are always willing to help the vulnerable and we decided that we should donate these items to the mother and babies," she said.
Speaking during the same occasion, North-western province clinical care specialist, Dr. Jonathan Ncheengemwa said both the mother and babies were heathy and ready to be discharged from hospital.
Meanwhile, Ms. Chama thanked government for the kind gesture and also called on other well-wishers to help her with the means of taking care of the triplets and her other four sets of twins as she and her husband are unemployed.
[Read 83 times, 1 reads today]