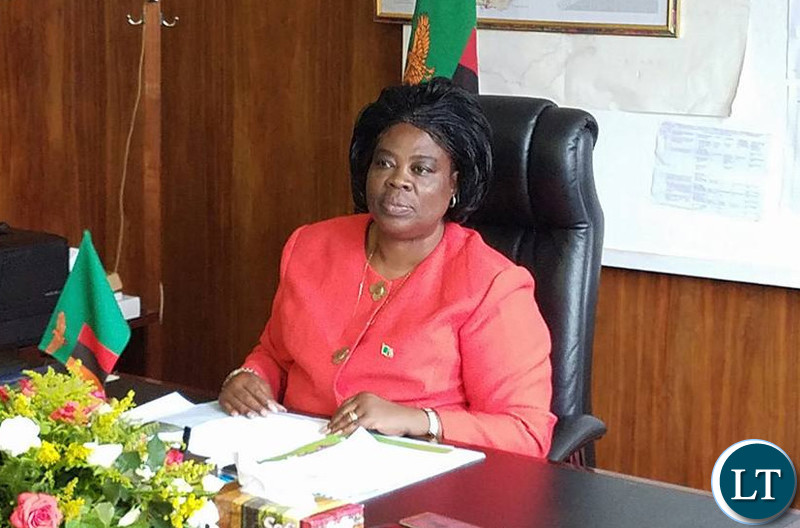 This is Zambia's Draft National Land Policy and as such is a working document and not a final policy document. It should not be quoted and interpreted as the policy of the Government of Zambia or any other government ministry or department until it has been finally agreed to and adopted.
Foreword
During the past few years the Ministry and all the stakeholders have been involved in the preparation of a national land policy for the wellbeing of all Zambians. I now have the privilege to submit to the nation Zambia's first comprehensive national land policy. This is in line with the desires expressed by various quarters of society on the need for a comprehensive land policy to guide land administration and management for the protection of the land resource for the benefit of present and future generations.
The land policy puts into effect the equality of citizens to land wherever they may be in Zambia. From now, citizens will enjoy similar legal protection of rights and freedoms to own and transact in land, whether or not they are on state land or customary land. The policy has set the context in which the laws governing land will be changed and the way that land will be allocated to Zambians and non-Zambians. This land policy will enable all players in the public and private sectors to plan and efficiently manage this important and limited resource. It will enable the Government and citizens to correct indiscriminate use and poor development practices by promoting orderly management of land.
The country needs to have a disciplined land market and effective and efficient land administration and management systems in order to achieve harmonious growth and prosperity. It also needs an improved scope for handling land disputes.
The national land policy is based on public views and expert opinions gathered through a participatory, inclusive and consultative process across the breadth and length of the country, up to holding of the national conference. This policy has also been carefully crafted to support other public policy positions such as those on environmental conservation, poverty reduction, foreign direct investments and market led development in general and specifically on successful implementation other sector policies.
The policy is a result of dialogue, sometimes explosive and emotive, but ultimately guided by goodwill and collaboration by all stakeholders. I am therefore grateful to acknowledge the contribution of all participants to the process.
I now wish to call on the nation to join hands in the implementation phase. The Government needs public support of all partners towards a Zambia where there is equitable access to secure land ownership by all Zambians, that is administered and managed efficiently and effectively for sustainable development of the country.
Honourable Jean Kapata, M.P
Minister of Lands and Natural Resources
[Read 88 times, 1 reads today]