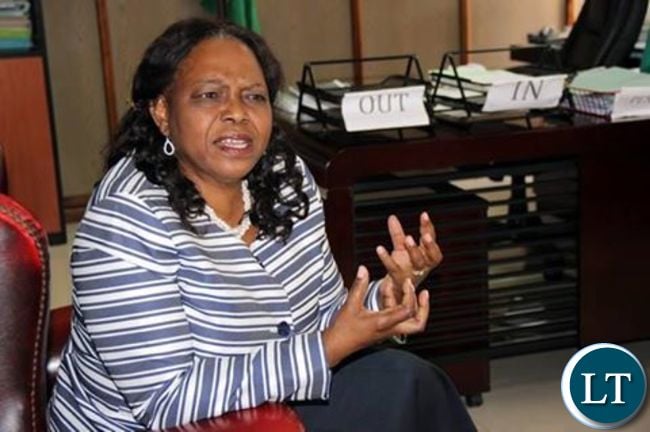 Minister of Religious Affairs and National Guidance Godfridah Sumaili has called on citizens to observe patriotism and national unity.
Reverend Sumaili said there is need for the citizens to practice good values and principles that govern the country as a Christian Nation.
She noted that the national values and principles are meant to give direction in the manner people conduct themselves in their execution of day to day duties.
The Minister was speaking during the Head of Departments meeting on sensitization of National values and principals in Chongwe district.
ZANIS reports that Rev. Sumaili said the application of national values and principles gives the country an image in the course of interaction with other countries.
She added that national values and principles provide the nation with a foundation upon which the identity and practices are anchored.
Rev. Sumaili said the application of national values and principles calls for national transformation.
She reiterated that the transformation agenda must be embraced by all stakeholders including the civil society and the private sector.
The minister revealed that her ministry has launched some of the Information, Education and Communication (IEC) materials which will be used during the sensitization activities in the promotion of national values.
And Chongwe District Commissioner, Freza Musonda said he was happy that the sensitization on national values and principles has commenced in his district.
He added that the sensitization is timely stating that there is need for people to desist from bad behaviour.
[Read 75 times, 1 reads today]