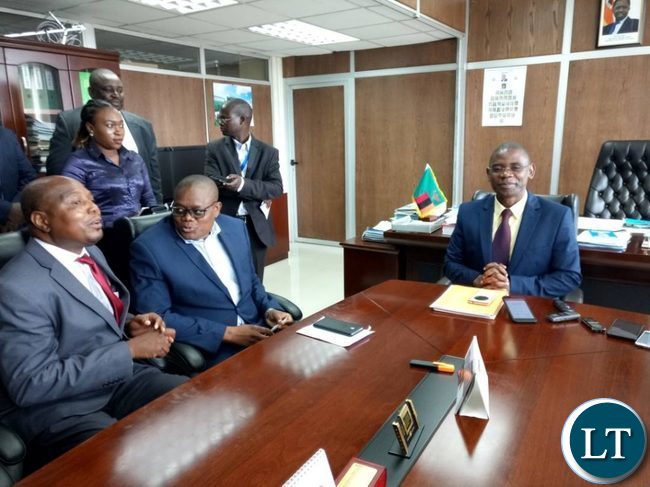 Economic and equity party (EEP) president Chilufya Tayali says calls for the dismissal of financial intelligence centre (FIC) director general Mary Tshuma are misplaced.
Mr. Tayali says the ruling PF, which is calling her dismissal and disbandment of the FIC board, should realize that it is within the mandate of the FIC to publish reports of its investigations.
He tells q-news that the ruling PF should know that similar institutions exist in other countries and equally release reports of their findings to the public.
Mr. Tayali says there is therefore nothing new about the FIC releasing a report in which it has made revelations about corruption, tax evasion and misuse of public resources.
He states that by condemning ms. Tshuma and calling for her dismissal, the pf is in fact defending corruption, tax evasion and misuse of public resources.
Mr. Tayali says if this is the case, Zambians should open their eyes and show their displeasure in the coming subsequent elections.
He says the ruling pf should not be allowed to win any election if it is a political party that thrives on corruption and defends tax evasion and misuse of public resources.
Meanwhile, the Young African Leaders Initiative (YALI) has asked the public protector to immediately punish the financial intelligence centre director general, Mary Tshuma and the FIC board.
In a letter dated 11th June, 2018 obtained by qtv news, YALI president Andrew Nthewewe states that his organization is pursuing the matter in accordance with article 244(1), (2), (a) of the constitution and section 13(1) of the public protector act no.15.
And confirming the development, Mr. Nthewewe says his organization contends that the board and its director, Mary Tshuma breached the financial intelligence act of 2010 as amended in 2016, by publishing details of the report to members of the public.
He also contends that the information routinely gathered by the FIC was wide and doesn't constitute acts of crimes for now, until verification and further investigations was done on the reported suspicious transactions by law enforcement agencies.
He says the information gathered by the FIC was raw and required further investigations.
Mr. Nthewewe has emphasized that the FIC was not a law enforcement agency and the information it gathered was intelligence in its nature and the disclosure breached the FIC act of 2010 and known government reporting structure and practice of information.
He fears that the information has prejudiced future investigations on the matter and has jeopardized the successful prosecution of the mentioned cases.
Meanwhile,
[Read 23 times, 1 reads today]