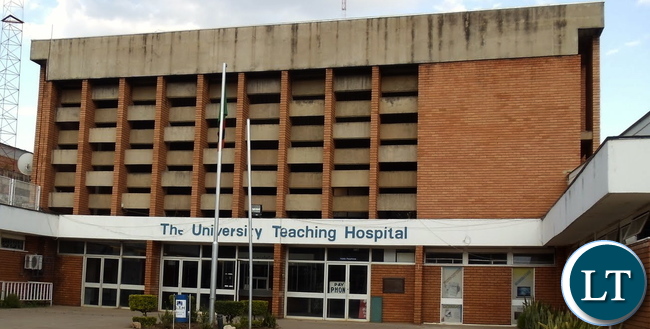 A team of specialist doctors from Apollo Hospitals Group, India's leading integrated healthcare provider, and their Zambian counterparts, yesterday conducted two complex surgeries at Lusaka's University Teaching Hospital (UTH) during their current visit to the city.
This follows a comprehensive and wide-ranging Memorandum of Understanding (MoU) entered into earlier this year by the Ministry of Health of Zambia, and Apollo during recent the state visit of the President of India, Ram Nath Kovind to Zambia.
The two surgeries were conducted by Dr. Sudhir Tyagi, a renowned neurosurgeon from India, New Delhi, who operated along with Dr. Kachinga Sachizya, Zambia's renowned neurosurgeon at UTH.
And speaking to the Zambia News and Information Services (ZANIS) on the procedure, Apollo Hospitals Vice President for Corporate Affairs, Dr. Harinder Singh said specialists from India's Apollo Hospital and Zambia performed complex brain and spine tumour surgery through the latest technique on Zambian patients, the technique has not been used in Zambia before
Dr. Singh said the technique on operating on a brain tumour is an extremely complex procedure.
He commended the Ministry of Health's concerted effort of making available surgical services in the country and create a self-sustaining health system in Zambia.
And Apollo Hospitals Vice President for International Business Development Radhey Mohan the move comes after over six years of successful engagement between the MoH and Apollo, with active support of the Government of India and the Indian High Commission at Lusaka.
Mr. Mohan explained that Apollo Hospitals is keen to expand more such Public- Private Partnership (PPP) programmes in the provision of advanced healthcare between the two countries.
Earlier, Head of Chancery at the Indian High Commission in Lusaka Anand Kumar commended the High Commission of Zambia in India for playing a significant role in the signing of this MoU.
Mr. Kumar pointed out that through the MoU, Zambian nationals have been able to access quality care from experts across diverse specialties.
[Read 121 times, 2 reads today]