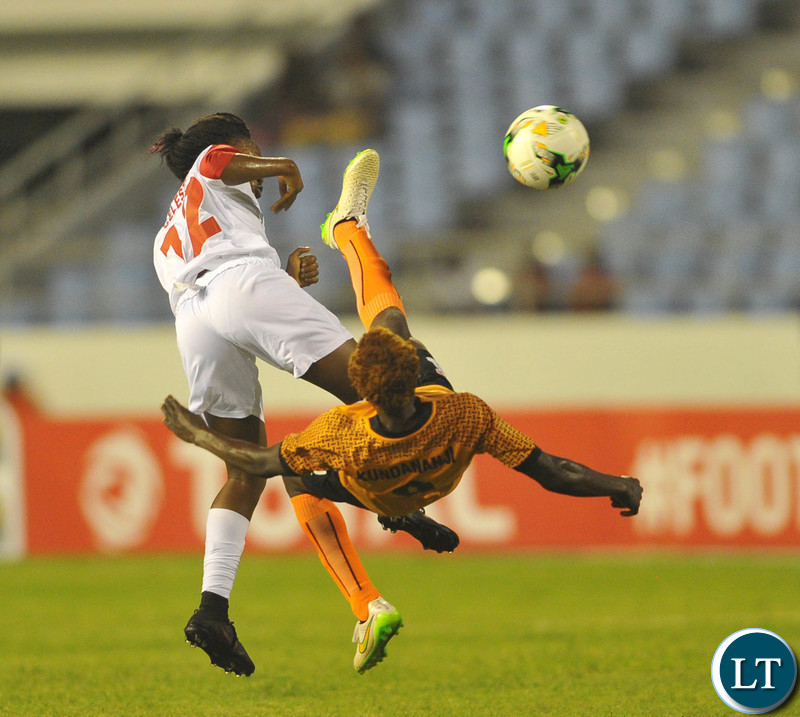 Shepolopolo Zambia launched the 2018 Africa Women's Championship campaign with bang after thumping two-time champions Equatorial Guinea 5-0 on Sunday night in Cape Coast, Ghana.
This was Shepolopolo's debut Africa Cup tournament win after failing to record victory at the 2014 edition in Namibia.
Striker Rachael Kundananji grabbed a brace in this opening Group B match in which she also missed a second half penalty.
Shepolopolo led after seven minutes with Grace Chanda scoring via a free kick from outside the box before Ireen Lungu doubled the lead with another set piece in the 43rd minute.
Kundananji put her name on the scorers chart after 56 minutes with Mary Mwakapila making it 4-0 from the spot following a foul against Zambia in the Equatorial Guinea box.
Kundanaji had missed a 75th minute penalty by hitting the side post before redeeming herself eleven minutes later when scoring Zambia's fifth goal on the night.
Zambia now leads Group B with three points after South Africa stunned former African champions Nigeria 1-0 in the earlier group action in Cape Coast.