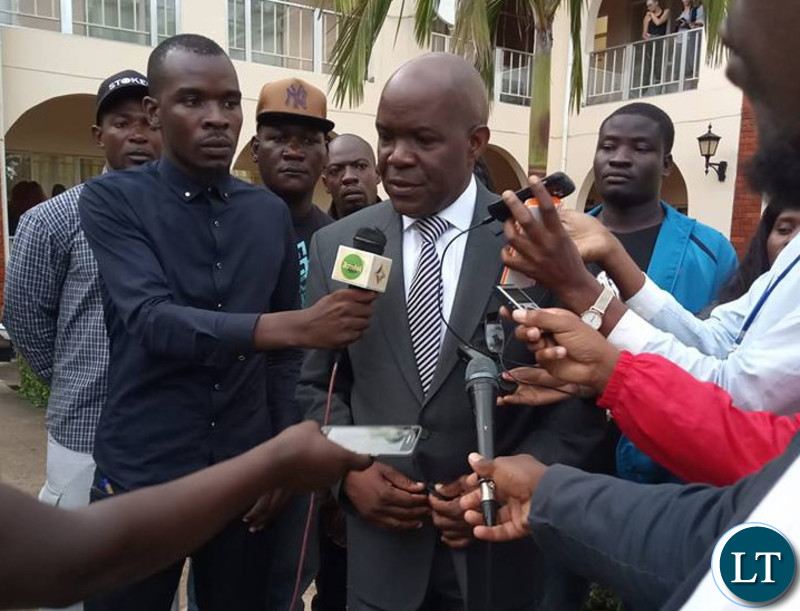 Three church mother bodies have set January 5th as official date for launch of national dialogue after a meeting with over 30 opposition political party leaders who turned up for the consultative meeting on the proposed inter-party dialogue process.
NDC Consultant and Roan MP Chishimba Kambwili said that the meeting has agreed on the need to dialogue on various issues raised in the meeting.
UPND Leader Hakainde Hichilema said all the parties in attendance agreed on the need to dialogue after various pertinent issues were raised and that Zambia needs to move forward by addressing some of the challenges the country is faced with.
MMD faction President Nevers Mumba said the meeting has given parties impetus to discuss and expressed hope that information will be shared with the PF, adding that that Zambians have been looking forward to this day to talk about things that have hindered the country's development..
Alliance for Democracy and Development President Charles Milupi said the standoff between Zambia Centre for Inter party Dialogue -ZCID- and the three church mother bodies chairing the dialogue is not necessary.
National Restoration Party (NAREP) President Elias Chipimo Jr said issues to be tackled are well known.
People's Alliance for Change (PAC) President Andyford Banda said the dialogue is centered on pushing for change in electoral reforms.
New Socialist Party Leader Fred Mmembe said dialogue is key to sustaining peace and stability.
[Read 1,225 times, 1 reads today]