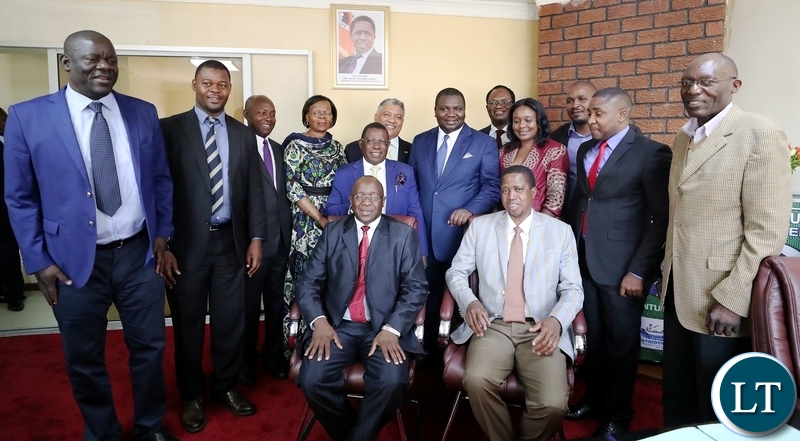 Evangelical Fellowship of Zambia (EFZ) board chairperson Paul Mususu has disclosed that the launch of much anticipated National Dialogue will be done before the 12th of January 2019.
Bishop Mususu says this is the considered view of the Council of Churches in Zambia (CCZ), the EFZ and the Zambia Conference of Catholic Bishops (ZCCB), who are leading the dialogue process.
In an exclusive interview with QTV News via telephone Bishop Mususu says the three church mother bodies prefer that the National Dialogue be launched before the actual process could begin.
Bishop Mususu says in making this resolve that the dialogue process be launched before 12th of January, the CCZ, EFZ and the ZCCB put into consideration the forthcoming by-elections in the Country.
He says the three church mother bodies cannot however presently give a specific date for the launch because there is need to liaise with State House on a day President Edgar Lungu can be available.
The EFZ board chairperson says three church mother bodies desire that the Republican President attends the launch of the National Dialogue.
He says the date for the launch and the venue will thus be announced to the nation once State House gives the three Church mother bodies an opening in the President's calendar.
Bishop Mususu notes that this entails that the consultative meeting that has been called by the three church mother bodies on Friday today at 14:30hrs is not about setting the date for the National Dialogue.
He says the meeting is only meant to consult political party leaders who were not consulted when the CCZ, EFZ and the ZCCD held consultative meetings with other political party leaders.
Bishop Mususu states that this also means that whether President Lungu or any of his representative did not attend this meeting, there will be no bearing as the Head of State has already been consulted.
He says for political parties that have factions, such the MMD, on the other hand, the invitation is open to both factions.
[Read 999 times, 1 reads today]