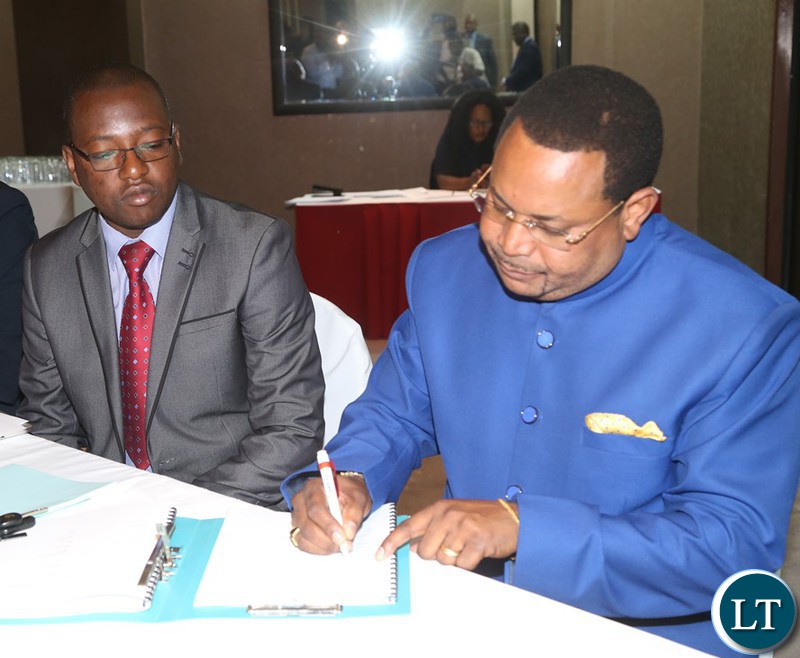 Government has called on the public to oblige with the Statutory Instrument which was issued to ban the use of non-biodegradable plastics in Zambia.
Ministry of Water Development, Sanitation and Environmental Protection Permanent Secretary Ed Chomba, says government has given all stores and supermarkets a timeframe in which to phase out the usage of non-biodegradable plastics when servicing their customers.
Bishop Chomba said government issued the Statutory Instrument number 65 to ban the use of non-biodegradable plastic bags in the country because of the harm it causes to the environment.
Bishop Chomba explained that non-biodegradable plastics takes about 500 years to digest hence government has decided to effect a ban on them in order to save the environment.
He notes that plastics that are 30 microns and below are very light and cannot be recycled hence they have been banned due to not being good for the environment.
He said his ministry has been working with major stores that include Spar, Shoprite and Pick n Pay to see to it that the use of non-biodegradable plastics is stopped.
He disclosed that so far, Spar has adhered to the SI and have started phasing out the plastics.
He added that the public should revert to using shopping baskets and clothing bags to carry their merchandise, a practice being adhered to in other African and European countries.
[Read 947 times, 1 reads today]