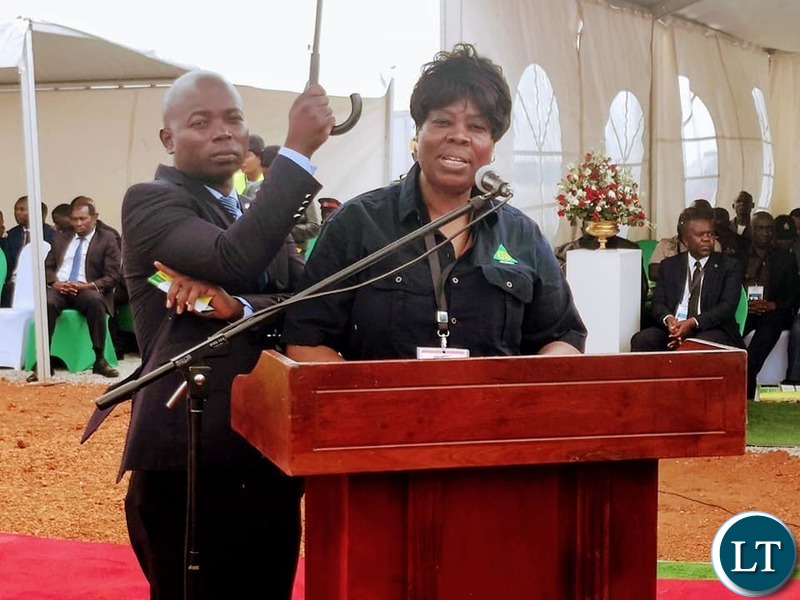 Minister of Lands and Natural Resources Jean Kapata has given the Commission of Lands a two weeks ultimatum to issue Chirundu residents offer letters.
Ms Kapata was incensed after learning that Chirundu residents have not been given offer letters since they applied in 2016.
The Minister wondered why the Commission of Lands has taken long to issue offer letters to applicants recommended by the district Council.
Ms Kapata pointed out that the delay by the Commission in issuance of offer letters will hamper the distribution of title deeds.
She disclosed that the Ministry of Lands and Natural Resources has an ambitious programme this year of issuing 75,000 title deeds per quarter.
The Minister questioned how the programme will be achieved if the Commission of Lands is dragging in issuing offer letters to applicants.
She was responding to Chirundu District Council Secretary, John Mwanza who wanted the Minister to intervene over the matter.
Mr Mwanza complained that the Council submitted the recommended documentation of applicants in 2016 to the Commission of Lands.
He implored the Minister to consider addressing the matter with the commission.
[Read 1,204 times, 1 reads today]