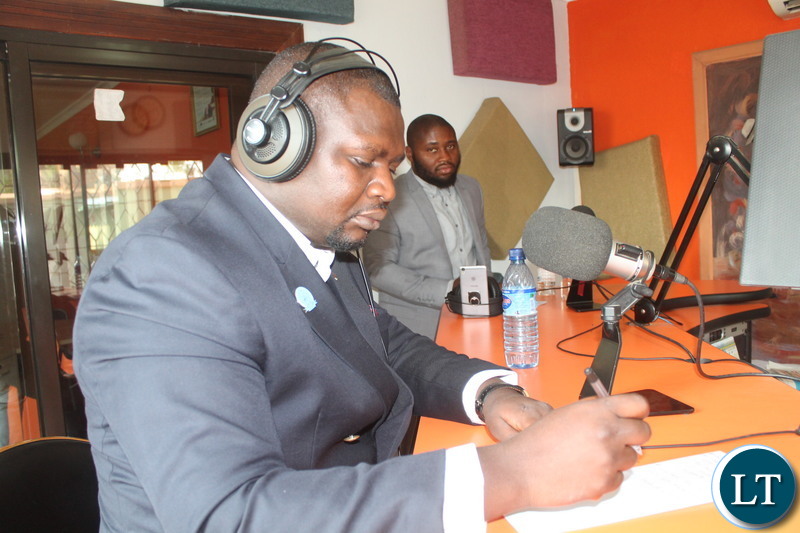 Movement for Multi-party Democracy (MMD) National Secretary Rapheal Nakacinda says there is no stakeholder in the dialogue process who has a "Devil Given Mandate" hence the need for the Church to stop using religion in their bid to escape accountability to the nation.
Speaking when he featured on a live interaction radio program dubbed "Live Issues" on Live Radio Nakacinda who is board member of the Zambia Centre for Interparty Dialogue said there is no individual who carries a devil given mandate but that all stakeholders in the dialogue process like the media, NGOs, Civil society etc have God given mandates carried in their different roles as stakeholders.
The MMD CEO said all stakeholders in the process should be accountable without exception adding that the Church should not hide behind the veil of religion.
"All of us in this country have to be accountable in one way or the other. The Church have to be accountable, yes they are accountable to God but they have to be accountable to the people they are called to preside over. We are accountable to the people as well as to God.
"I read an article by Fr. Chikoya yesterday saying 'it is our God given mandate' I don't understand who among the stakeholders has a devil given mandate? All of us have a God given mandate that we are undertaking the only thing is that we are playing different roles. They are the Church, we are in civic leadership and therefore; we must be able to interact and provide leadership that will achieve results required."
He added " This business of when you fail to argue a matter you run and hide in gerontocracy which is leadership by age should come to end. Sometimes as Africans when we are confronted with a situation instead of dealing with principle issues that are raised we sometimes run into religiosity, hiding behind the veil of religion, touch not the anointed ones, you see we are leaders of the Church, No! At this particular moment we are dealing with reforms, all of us must question each other respectfully of course so that the right thing at the end of the day is done.
[Read 1,113 times, 1 reads today]