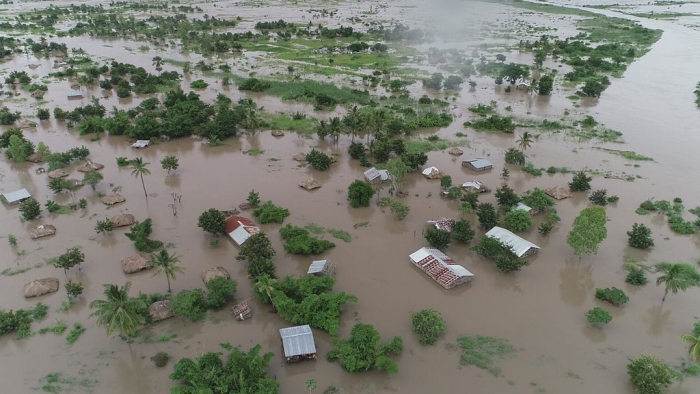 Zambia has yesterday handed over donated assorted relief items worth US$250,000 as relief to the cyclone Idai affected country of Malawi.
Speaking during the official handover of the items in Malawi, Minister in the Office of the Vice President, Honourable Sylvia Chalikosa reiterated Zambia's commitment to fortifying the existing excellent relations between the two countries through humanitarian support.
Ms. Chalikosa said President Edgar Lungu had sent her as an envoy to convey heartfelt sympathies to his counterpart, Professor Peter Mutharika, President of Malawi and the people at large over the loss of lives, injuries, as well as damage to property caused by cyclone Idai.
She emphasized the desire by President Lungu for the two countries to have a memorandum of understanding in disaster preparedness and response on common cross boarder hazards, which affect the two countries.
The donated items, included mealie meal, dignity kits, assorted medical supplies, kitchen sets and assorted clothes and shoes. Some of the items were procured by the Government while others were contributions from the private sector, government parastatals, the church and individuals.
Ms. Chalikosa was accompanied by Disaster Management and Mitigation Unit (DMMU) National Coordinator Chanda Kabwe and other DMMU officials.
And in receiving the donation, Minister of Homeland Security of Malawi Nicholas Dausi, expressed his gratitude to the Zambian government and its people for such a noble cause, adding that the relief items would go a long way in mitigating the effects of the cyclone Idai.
Mr. Dausi said the donation came at the right time when the affected communities needed the relief.
He added that Zambia and Malawi were basically one and whatever misfortune was experienced by one country would always have an impact on the other and hence urge the Zambians to continue with their good will.
This is according to a statement issued by DMMU Communications Officer Racheal Chama.