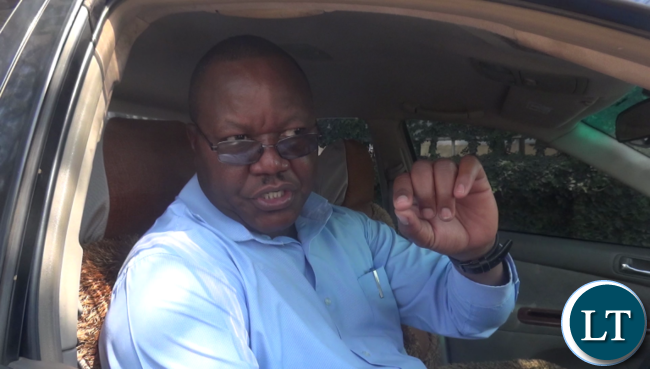 The opposition United Party for National Development [UPND] has described the decision by the Indian government to donate 1,000 metric tons of rice and 100 tones of milk to hunger-stricken areas in the country as an embarrassment.
Recently the Indian government donated 1,000 metric tons of rice and 100 tones of milk to hunger-stricken areas in Zambia.
And commenting on the gesture by the Indian government, UPND Chairman for Rural Reconstruction and development, Moono Mapani tells QTV news that it is shameful for the government to receive a donation after exhibiting reluctance to declare the current hunger situation a national disaster.
Mr. Mapani has stressed that accepting the donation from India is evidence enough for President Edgar Lungu to declare the hunger situation, a national emergency so that other countries can come on board.
Mr. Mapani has advised the government not to be ashamed to tell other countries about hunger situation in the country but instead, put the interest of the people first as many Zambians are not affording three decent meals a day as per requirement
Meanwhile, Governance Activist Leslie Chikuse has predicted that many Zambians will die of hunger if nothing is done to address the hunger situation facing the country.
Mr. Chikuse says President Lungu and his ministers should humbly swallow their pride and declare hunger a national disaster to allow other countries to respond to hunger-stricken areas to ensure that those affected receive assistance in good time.
[Read 2,676 times, 1 reads today]