David Livingstone commemoration preperations launched
Time Posted: September 21, 2012 5:44 pm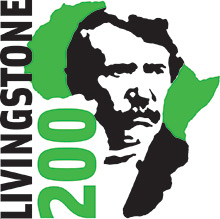 The Zambia High Commission in London in collaboration with the Church of Scotland and the Scottish government has launched preparations for the commemoration of 200 years since the birth of renowned Scottish missionary and explorer David Livingstone.
Zambia's High Commissioner to the United Kingdom Bizwayo Nkunika made the announcement when he met various stakeholders during a tour of Scotland recently.
Among other places the delegation visited includes Hawick, Edinburg, Glasgow and Blantyre.
In a statement availed to ZANIS First Secretary for Press Amos Chanda, the Scotland tour culminated in the High Commissioner's launch of preparations for the celebration of 200 years of the birth of David Livingstone.
Lt. Colonel Nkunika explained that the High Commission, Church of Scotland, Scottish government and the David Livingstone Memorial Centre agreed to harmonise their preparations for the festival due in March next year.
He further stated that the mission also launched background preparations for Team Zambia's 2014 Commonwealth Games which is to be held in Glasgow.
Lt. Colonel Nkunika further disclosed that the prestigious Heriot-Watt University offered the mission concessional rates of the Zambian team camped at the campus during the games.
He added that the Scottish government under its support to the Scottish Catholic International Aid Fund (SCIAF) has announced to offer a scholarship for Zambians to study for a masters' degree in agricultural sciences at Heriot-Watt University in Glasgow.
And Scottish Minister for External Affairs and Culture Sarah Hyslop told the High Commissioner that the scholarship was available for two Zambians to study at the University.
Dr. David Livingstone a missionary and explorer who once visited Zambia died in the country at Chitambo village, Northern Province in 1873 some 140 years ago.
ZANIS