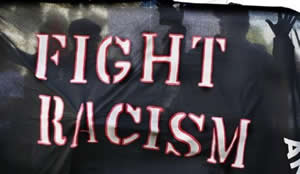 There was drama at the ongoing United Nations racism conference in Geneva, Switzerland yesterday when the Iranian President Mahmoud Ahmadinejad delivered a speech that provoked loud protests, resulting into some delegations leaving the conference room.
The Iranian President said it was regrettable that a number of Western governments and the United States had committed themselves to defend the racist perpetrators of genocide during the recent bombardment of the Gaza region in Palestine.
This was an indirect reference to Israel.
Mr. Ahmadinejad said as long as the Zionist domination continued, many countries would never be able to enjoy freedom, independence and security.
And speaking later, Minister for Foreign Affairs of Norway, Jonas Store said the outcome document of the Review Conference was against incitement of hatred, contrary to the views held by President Mahmoud Ahmadinejad.
Mr. Store said the Iranian President's statement was an incitement of hatred and was bent on spreading policies of fear in the world.
The Norwegian Foreign Affairs Minister, however, regretted that some states had decided, some on very short notice, to boycott the conference.
Mr. Store said non-attendance was not an option and that Norway would not surrender the summit to extremism, hence its attendance.
And South African Minister for Foreign Affairs, Nkosazana Dlamini Zuma, speaking on behalf of the African group, said Africans had first hand experience of the pernicious and the egregious impact of slavery, slave trade, colonialism, apartheid and genocide.
Mrs. Zuma said apparently, the Durban Declaration and Programme of Action (DDPA) was adopted in a country which for decades, struggled against the direct impacts of discrimination and oppression on the basis of race and colour.
Zambia's delegation leader, Todd Chilembo, who is Deputy Justice Minister, is expected to deliver his statement tomorrow.
ZANIS/VH/KSH/ENDS